---
---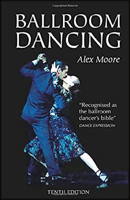 BAKGROUND
Information: a book.
Ballroom Dancing by Alex Moore.

---
CONTENTS
Lambeth Walk
Palais Glide
Spot Dance
St. Bernard's Waltz
and other dances.
---
DOCUMENT
---
This page © 2018 by Ron Houston.
Please do not copy any part of this page without including this copyright notice.
Please do not copy small portions out of context.
Please do not copy large portions without permission from Ron Houston.
---