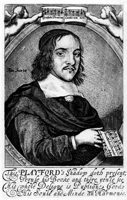 Information: A dance.
First described in John Playford's "The English Dancing Master" (4th edition), 1670, this dance has proved to be popular for over 300 years. They just don't make 'em like they used to.
Translation: A specified female horse, the color of the coat of which absorbs light of all wavelengths in the visible spectrum.
Pronunciation: thuh BLAHK-NAHG
Other names: Black Nagg
Region: England
Meter: 6/8
Formation: Three couples in line, one behind the other, facing top. Women to men's right, R hands joined.