Website: https://camp.cdss.org/camp-weeks/cascade-of-music-dance/.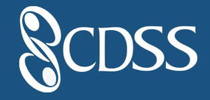 Information: Cascade of Music and Dance is a wonderful week of connecting with traditions and rituals, while building community with new and old friends. The culture of participation and involvement is contagious!
They have a great program for adults, children, families and young adults featuring a mix of English and American dance, northwest morris, rapper, clog, song, music, arts and crafts, nature walks and more.
The camp is held at Camp Louise, an overnight summer camp in the Catoctin Mountains in Cascade, Maryland in August.