---
---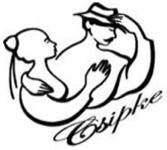 Website: https://csipketabor.org/.
Information: The Csipke Folkdance and Folkmusic Camp is a Hungarian dance camp.
The accommodations are hostel/dormitory style, with shared rooms from 4 to 8 persons maximum. Bathrooms are private or semi-private/shared.
The camp is held at the Sauk Valley Campground located in the picturesque Irish Hills area of southern Michigan in June.

---
This page © 2018 by Ron Houston.
Please do not copy any part of this page without including this copyright notice.
Please do not copy small portions out of context.
Please do not copy large portions without permission from Ron Houston.
---