---
---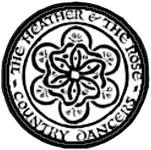 Website: http://heatherandrose.org/activities/camp.shtml.
Information: The English and Scottish Dance Camp Weekend is hosted by The Heather and The Rose Country Dancers
The weekend is limited to 70 participants. Registrations are be accepted on a first-come, first-served basis.
The weekend is held at Suttle Lake Camp near Sisters, Oregon in May/June.

---
This page © 2018 by Ron Houston.
Please do not copy any part of this page without including this copyright notice.
Please do not copy small portions out of context.
Please do not copy large portions without permission from Ron Houston.
---