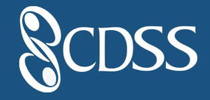 Website: https://www.cdss.org/programs/dance-music-song-camps/camp-weeks/family-week-at-ogontz/.
Information: Join Family Week for a special CDSS family week at Camp Ogontz, where the magic of tradition, humor, friendship and community brings people back year after year. This week is filled with singing, music, dancing and fun for all ages and has an incredible staff of singers, multi-instrumentalists, and dance leaders. They invite campers to bring their talents to share as well! Along with their traditional dance offerings of English country dance, contras, and squares, singers and musicians have the chance to participate in harmony singing, family band, and swap songs and tunes in a relaxed environment.
The camp is held at Camp Ogontz nestled in the White Mountains of New Hampshire in July.