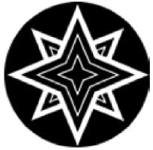 Website: https://folklorevillage.org/festival-of-christmas-and-midwinter-traditions/.
Information: Jane Farwell founded the Folklore Village Christmas Festival in 1947, as an antidote to the increasing commercialization of the season. Each year since then, folks from near and far have gathered to experience and share the customs and traditions of people and cultures worldwide.
Days are filled with craft workshops, a community project, music, song and dance workshops, cultural teas, and children's activities. Festive meals (catered) highlight the cuisine of the cultures we explore.
The themed evening parties are planned by you, the participants – with skits, music, dance and surprises.
The weekend is held at Folklore Village Farm in Dodgeville, Wisconsin in December/January.