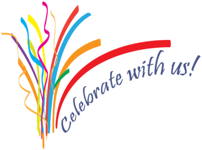 Website: http://www.folkdance.org/.
Information: The Floria Folk Dance Weekend is a function of the Florida Folk Dance Council, Inc., which is a non-profit corporation whose purpose is to further knowledge, performance, and recreational enjoyment of international folk dance.
The weekend typically includes a Friday party, Saturday and Sunday workshops, and a Monday review.
The camp is held at the Ramada Gateway in Kissimmee, Florida in January/February.