---
---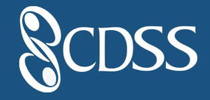 Website: https://www.cdss.org/programs/dance-music-song-camps/camp-weeks/harmony-of-song-dance/.
Information: Harmony of Song and Dance, a folk dance camp of the Country Dance and Song Society, offers an incredible diversity of music and dance experiences. The day begins with the all camp sing, a powerful harmony singing experience involving a combination of learning by ear as well as written music. Different staff lead the camp through a wide ranging repertoire of rousing and inspiring harmony singing, accommodating all forms and levels of experience.
The camp is held at Pinewoods Camp in Plymouth, Massachusetts in July/August.

---
This page © 2018 by Ron Houston.
Please do not copy any part of this page without including this copyright notice.
Please do not copy small portions out of context.
Please do not copy large portions without permission from Ron Houston.
---