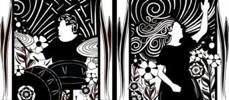 Website: https://klezkanada.org/laurentian-retreat/.
Information: KlezKanada was founded in 1996 to teach, nurture, and present to a broad public the best of Jewish traditional arts and Yiddish culture. Its goal is to foster Jewish cultural and artistic creativity worldwide as both an ethnic heritage and a constantly evolving contemporary culture and identity.
Their flagship program is the Laurentian Retreat. Each summer, this event draws people from around the world. On the shores of a calm lake, nestled amongst the beautiful Laurentian Mountains, participants celebrate the tradition, innovation, and continuity of Jewish/Yiddish culture. Intergenerational, interdisciplinary, and international, KlezKanada's Laurentian Retreat has grown into one of the leading Jewish cultural events in the world. KlezKanada features an all-star faculty, world-class concerts, and a KlezKabaret that will keep you singing and dancing late into the night.
The Laurentian Retreat is located at Camp B'nai Brith, Lantier, Quebec, Canada in August.