---
---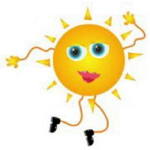 Website: https://www.macholmiami.com/index.html.
Information: Machol Miami features five dance sessions and an air-conditioned gymnasium with a wood floor.
Sunday brunch is included.
Machol Miami is held at the AC Hotel Marriott in Aventura, Florida in December.

---
This page © 2018 by Ron Houston.
Please do not copy any part of this page without including this copyright notice.
Please do not copy small portions out of context.
Please do not copy large portions without permission from Ron Houston.
---