Una, from Dublin, Ireland, began her career at the age of six in a step dancing class held first in her cousin's home and later in her own. Her teacher, Tim Whelan, a member of the Irish Dance Teachers Association, charged ten cents a dance for his classes held all over Dublin. All of the Kennedy family had a step dance lession when the children arrived home from school. After the lesson, and after supper, friends and neighbors would arrive for Ceili (group) dances and singing. Some played the fiddle, while Una's mother played the piano and her father sang. The dancing and singing was Irish only, but they did do ballroom dancing at a local hall from time to time.
When Una's family moved to Dalkey in 1945, they had dancing every Friday night in a big room of their house, where 20 to 30 people attended, again taught by Whelan. One of the attendees was Sean O'Farrell, who played piano, tin whistle (flute), and bagpipes. Before she left for Mills College in 1950, she had taught a children's class as Whelan's assistant in Dalkey and had danced in one competition to please him. On her return, she taught a Gaelic League class of teen-agers.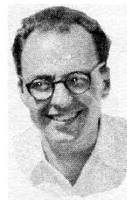 Una's husband, Sean, also from Dublin, played the piano in Whelan's class in Dalkey and they usually had a fiddler and sometimes a flute or drum accompaniment. In 1953, a year after Una's return, Sean came to the United States, settling in Redwood City. In 1954, Sean went to Stockton to work and it wasn't long before Una came, too. The two were married in April, and began their avocaton of Irish dance and music teaching.
Una continued teaching a class up until the winter of 2003, but the couple really doesn't dance much anymore. Sean still plays with a varied group of people who enjoy Irish and Celtic music in general, and still plays his bagpipes at funerals and on request.
Una and Sean have added much to United States folk dancers' knowledge of Irish music, as well as country and "step" dancing. In April 2004, the couple celebrated their 50th wedding anniversary.