---
---
BACKGROUND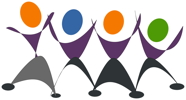 Information: An organization.
The Ontario Folk Dance Association (OFDA), founded in 1968, is a non-profit organization of recreational dancers interested in the traditional music and dances of the world's different cultures. OFDA strives to enrich the folk dance world through many activities.
The organization publishes Folk Dancer Online, an online magazine.

---
This page © 2018 by Ron Houston.
Please do not copy any part of this page without including this copyright notice.
Please do not copy small portions out of context.
Please do not copy large portions without permission from Ron Houston.
---