---
---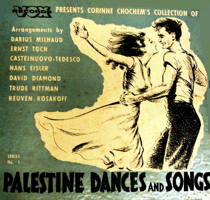 BACKGROUND
Information: A book.
Palestine Dances! by Corrine Chochem (see photo above), and Roth, Muriel. New York: Behrman's Jewish Book House, 1941.

---
DOCUMENT
---
This page © 2018 by Ron Houston.
Please do not copy any part of this page without including this copyright notice.
Please do not copy small portions out of context.
Please do not copy large portions without permission from Ron Houston.
---