---
---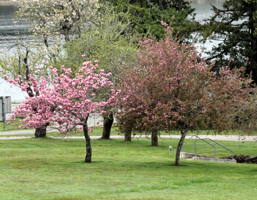 Website: http://skandia-folkdance.org/springdans.html.
Information: At Springdans Northwest you'll dance in a Meeting House, built in the 1800s and restored to include a fine oak floor.
Springdans takes place at the unique and unforgettable Seabeck Con-ference Center, located on scenic Hood Canal in Washington state. The center offers great hospitality and amenities to make your visit first class.
Springdans couple dancing takes place in April.

---
This page © 2018 by Ron Houston.
Please do not copy any part of this page without including this copyright notice.
Please do not copy small portions out of context.
Please do not copy large portions without permission from Ron Houston.
---