---
---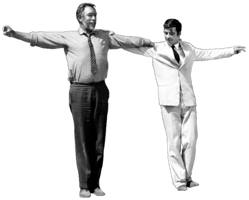 BACKGROUND
Information: A recent Greek folk dance family, and a mixture of the slow and fast rhythms of the Vari Hasapiko and Hasaposerviko dances respectively.
Translation: The name Syrtaki comes from the Greek word "syrtos," which means "drag" (or "lead" the dance), a common name for a group of traditional Greek dances of so-called "dragging" style, as opposed to "pidikhtos," a hopping or leaping style. Despite that, Syrtaki incorporates both Syrtos (in its slower part) and Pidikhtos (in its faster part) elements.
Pronunciation: seer-TAH-kee
Other name: Sirtaki
Region: Greece

---
REFERENCES
Georgos Koutsourelis played on laouto a dance called Armenohorianos Syrtos from Crete on the phonograph record Mousikos Syllogos Xanion: "O Xarxalis," Enthymata apo ti mousiki paradosi tis Kritis, 1920-1955, Panivar, PA40238.
Theodorakis used the melody for Syrtaki, a dance choreographed for the movie "Zorba the Greek," based on the novel by Kazantzakis.
Syrtaki became a Hasapiko and gained enduring popularity among ethnic Greek and international folk dancers, none of whom knew the origin of the dance.
---
DOCUMENTS
---
This page © 2018 by Ron Houston.
Please do not copy any part of this page without including this copyright notice.
Please do not copy small portions out of context.
Please do not copy large portions without permission from Ron Houston.
---