Information: A dance.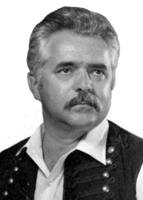 Andor Czompo, arranged this incredibly beautiful dance in 1966. Quoting the dance descriptions: "Original research done by Rábai Miklós, Choreographer of the Hungarian State Folk Ensemble, and George Manninger, folklorist."
Translation: Couple dance from Békés county
Pronunciation: BAY-kay-shee PA-rosh
Region: Hungary
Meter: 4/4
Formation: Couples: Man holds woman's shoulder-blades, woman holds man's shoulders.