---
---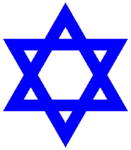 BACKGROUND
Information: The two best references:
Shorashim, The Roots of Israeli Folk Dance, which was the Autumn 1974 issue of Dance Perspectives, #59, written by Judith Brin Ingber and edited by Selma Jean Cohen. This highly researched and academically written monograph will provide you with all the leads and citations and quotes you would ever need.
Next would be the January 1991 issue of Viltis magazine. I actually prefer this source, because Vyts Beliajus wrote it from the viewpoint of the "folks," as a witness during the formative years when Jewish dance became Israeli dance. He provides a valuable reality check to the ethereal world of the ivory tower.

---
DISCOGRAPHY
Decca DL 78937 – Songs of Israel, Hanna Ahroni.
Elektra EKS-7156 – On the Road To Elath, OZ troupe.
Elektra EKS-7186 – HORA, OZ troupe.
Elektra EKL 146 – Shalom.
Elektra EKL 166 – Around the Campfire.
Elektra EKL 187 – Sabra, Ron and NAMA.
Festival FS-201 –Symphonia, Israeli Songs and Folk Dances.
Hadarim LP-7 – Songs and Dances of Israel – Today, Shlomo Bachar.
Hed-Arzi AN 44-06 – Nehama Hendel.
IFC LP 4 – ME-18.
IMF LP 1 – Land of Israel.
IMF LP 2/3 – Israeli Soldier Songs and Sentimental Ballads.
IMF LP 5/6 – Israeli Folk Dances.
IMF LP 7 – Israeli Folk Dances.
IMF LP 8 – Voices of Israel.
Kapp KL-1174 – Songs of the Exodus, Hillel.
Legacy LEG 112 – Songs of the Israeli Pioneers, Hillel & Aviva.
Monitor MFS 364 – Rakhel: Songs of Israel.
Olympic 6128 – Hassidic and Shabat Songs, Effi Netzer Singers.
RCA Victor LOC-1058 – Exodus.
Request SRLP 8144 – Israel, Kol Israel Choir.
Tikva T-69 – Dance Along With Sabras.
Tikva new T-69 – Dance Along With Sabras.
Tikva T-80 – Israeli Folk Dance Festival.
Tikva T 100 – Debka.
Tikva T 104 – Dance for Fun.
Tikva T new 104 – Dance for Fun.
Tikva T 105 – Folk Dances Around the World.
Tikva T 106 – Israeli Folk Dance Medley, Dances for Children.
Tikva T 117 – Potpouri.
Tikva T 140 – Panorama Israeli Folk Dances.
Tikva T-147 – Kibbutz Style Chassidic Dances.
Tikva T 148 – Souvenir.
Tower T 5032 – Jewish Songs, Malka & Joso.
Tradition TLP-1002 – Songs of Israel and Many Lands, Hillel & Aviva.
---
BIBLIOGRAPHY
* = Sources the Society does not have.
*Abrahams, Israel. 1896. Jewish Life in the Middle Ages. Jewish Publication Society of America: Philadelphia. Reprinted 1932, London.
*Adams, Doug and Judith Rock. 1980. "Biblical Criteria in Modern Dance," Israel Dance 1980, pp. 5-9. pp. 5-8, Hebrew section.
*Adaqi, Yehiel and Uri Sharvit. 1981. A Treasury of Jewish Yemenite Chants. Israeli Institute for Sacred Music: Jerusalem. Contains reference to dance.
*Amowitz, Georgette Weisz. 1964. "A Time to Dance," Temple Agudath Shalom's Lynchburg Temple Bulletin.
*Agadati, Baruch. 1925. The Artist of the Hebrew Dance. Hadean Publishers.
*Albright, W.F. 1941. Archaeology and Religion of Israel. Baltimore.
*Algazi, L. 1958. Chants Sephardies.
*Alpert, Michael. 1986. "Freylekhs on Film: The Portrayal of Jewish Traditional Dance in Yiddish Cinema," Jewish Folklore and Ethnology Newsletter, 8: 3-4.
*Altshuler, Linda. "Pearl Lang, Jerome Robbins, Eliot Feld: Their Idiom is American Contemporary; Their Message is Jewish," The National Jewish Monthly, a B'nai Brith publication, February, 1978.
*Alvar, M. 1951. Boletín de la Universidad de Granada, 23, 127-44.
*----. 1955. Endechas jedeo-españoles.
*Amrad, Ester. 1976. "Origins of Dance, the Elements of Israeli Folk Dances Found in African Culture," Israel Dance Annual, Giora Manor, ed. Tel Aviv.
*----. 1978. "The Procession As A Source of Dance," Israel Dance Annual '77, pp. 20-25 pp. 28-33 Hebrew section. Giora Manor, ed. Tel Aviv.
Andersson, Gloria. 19 . "The Prague Ghetto," Viltis, p.-8.
*An-Ski, S. 1925. Folklor un Etnografye, 171-91, 195-214. Folk songs.
Apocrypha, The, Book of Judith. American Bible Society: New York.
*Arad, Miriam. "With Timbrel and With Dance," review of Tof Umahol by Yardena Cohen, in Jerusalem Post, June 21, 1963.
*Armistead, S.G. and Silvermann, J.H. 1968. in: Sefarad, 28, 395-98.
*Arvey, Verna. "Benjamin Zemach." The American Dancer, Oct. 1931, p. 13.
*----. "Zemach Returns to New York," The American Dancer, Los Angeles, December, 1935.
*Ashkenazy, Ruth. 1981. "Gurit Kadman – Recipient of Israel Prize, 1981," Israel Dance 1981, p. 12.
*----. 1981. "Folk Dance in the Educational Process," Israel Dance 1981, pp. 29-31. Hebrew section.
*----. 1985. "Celebrating in the Valley and on the Hilltops," Israel Dance 1985, pp. 25-28. pp. 49-53 Hebrew section.
Ashriel, Yoav. 1978. "Dances 'Made in America' Corrupt Israeli Folklore," Pa'amei Machol, No. 2, January 1978. Translated from the Hebrew by Miriam Flachs and reprinted in Viltis, vol. , 19 , p. 18.
Attias, M. 1956. Romancero Sefaradi.
*----. 1958. La Romanza Sefaradi.
*----. 1958. in: Sefunot, 2, 331-76.
*Avenary, H. 1958. in: MGG, 7, 226-61.
*----. 1960. in: Sefarad, 20, 377-94.
Avni, Shimona. 1977. "The Early Development of Israeli Folk Dancing," Ontario Folkdancer, Heidi Fiebig, ed. Reprinted in Mixed Pickles, Steve Zalph, ed.: New York.
*Azaria, R. "Kol Ha'am Roked" All the Nation is Dancing: The Conclusion of Daliah. Ma'ariv, July 1958.
*Backman, E.L. 1952. Religious Dances. London.
*Bahat, Naomi. 1976. "The Divan Poetry Song Dance Cycle," Israel Dance Annual '75, Giora Manor, ed. Tel Aviv.
*----. 1977. "Is the Hora an Israeli Dance?" Israel Dance Annual '76, Giora Manor, ed. Tel Aviv.
*----. 1979. "The Debka - A Traditional Dance of Unity and Relaxation," Israel Dance 1978/79. pp. 9-14 pp. 24-29, Hebrew section.
*----. 1982. "The Status of the Dancer in the Jewish-Yemenite Tradition," Israel Dance 1982, pp. 9-12. pp. 7-10, Hebrew section.
Bambry and Webster. "Israel," in History, and descriptions of Israeli dances.
*Bar Adon, D.K. "Debka and Hora Danced at Dahlia sic Festival." The Palestine Post, June 22, 1947.
Baral, Lillian. "Folk Dancing in Israel a Lure to Tourists." Rosin the Bow, vol. 5, no. 10, 1956.
Barnett, Liesl. "Something Old . . . Something New," Let's Dance, August/September, 1963.
*Barzel, Ann. "Toward An Israeli Ballet," Dance Magazine, November, 1951.
*Bastomski, S. 1923. Baym Kval.
*Bayer, B. 1963. The Material Relics of Music in Ancient Palestine and its Environs. T-A.
*----. 1968. in: M. Zmona (ed.), Yesodot Mizrachiyyim u-Ma'arviyyim ba-Musikah be-Yisrael, 74-78.
Beliajus, Vyts. "Judeo-Israeli Dances," Viltis, vol. . Also appeared in the 1949 Annual of the College of Jewish Studies.
----. 1950. "New Folk Dance Book – Jewish dance – by Ruth Zehava," Viltis, vol. 10. Review of Zehava's book.
----. 1952. "Dancing in Biblical Times," Let's Dance, April, 1952.
----. 1952. "Jewish Music," Viltis, vol. 12.
----. 1952. "Dancing Sects of the 17th and 18th Centuries," Let's Dance, August, 1952.
----. "As For Myself – Jewish Orthodoxy in the U.S.," Viltis.
----. "American Jewish Tercentenary," Viltis, vol 14, p. 4.
----. "American Jews," Viltis, vol 14, pp. 5-7.
----. "Judaica," Viltis, vol 14, pp. 8-10.
----. "World Jewry," Viltis, vol 14, pp. 11-12.
----. "Jews in Holland," Viltis, December 1985 and May, 1954.
----. "New Folk Dance Book," Viltis, Review of Kelakova and Berk's.
----. 1959. "The Jews of Jugoslavia and the Balkans," Viltis, vol. 19, 1959.
----. 1960. "Jews From Bukhara," "Yemenite-Arab Jews," "Inbal Yemenite Dance Company," Viltis, vol. 20, pp. 6-11.
----. 19 . "CH versus KH In Hebrew," Viltis, vol. , p. 3.
----, collector. "Jewish Adages," Viltis, vol. , p. 12, and Vol. , p. 15.
----. . "India Jews Fading," Viltis, vol. , p. 15.
----. 1961. "Folk Dance Situation, 1961," Viltis, vol. 21. See also Berk, Fred. "Anent Israeli Dance Situation, 1961," Viltis, vol. 21. Response to "Folk Dance Situation, 1961" by Vyts Beliajus. See also: Denov, Louis. 1961. "Kolo, Jazz and Israeli," Viltis, vol. 21, p. 26. Letter to the editor in response to "Folk Dance Situation, 1961," by Vyts Beliajus.
Beliajus, Vyts and Kaufman, Gert. 19 . "The Palestinian Dance and Gert Kaufman," Viltis.
----. 19 . "Kaufman Versus Beliajus," Viltis.
Bennett, Elsie M. Hebrew and Jewish Songs and Dances, volume 1. Pietro Deiro Publications: New York. Hebrew and Yiddish songs and sheet music.
*Ben-Ami, I. "Le mariage traditionnel chez les Juif Marocains," Folklore Research Center Studies, Jerusalem, vol. 4: pp. 9-103.
*Ben-Artzi, Pazit. 1971. Michal, Yoman Shel Rokdanit Diary of a Young Dancer. A. Lewis-Epstein: Tel Aviv.
*Benjamin, J.J. 1858. Acht Jahre in Asien und Afrika. Hannover.
Ben-Shimon, Marco. 1989. Israeli Folk-Dance - Dances of Marco Ben-Shimon Noted By: David Edery. By the author: Descriptions for Israeli folk dances.
*Ben-Zion, Yehoshua. 1978. "Wedding Customs of Afghanistani Jews," Dukhan 11: 51-61. In Hebrew. Contains reference to dance.
*Berger, L., ed. 1973. Israel Yearbook. Israel Yearbook Publishers: Tel Aviv.
*Bergmann, I. 1927. Zur Geschichte religioeser Braueche MJGW, 71: pp. 161-171.
*Bergovski, Moshe I. 1934. Yidisher Muzik-Folklor.
*----. 1937. "Jewish Instrumental Folk Music." 1982. Reprinted in Old Jewish Jolk Music: The Collections and Writings of Moshe Beregovski. Mark Slobin, ed. and translator. University of Pennsylvania Press: Philadelphia, pp. 530-548. Contains reference to dance.
*----. 1962. Yevreyskiye narodnye pesny.
*Bergovski, Moshe I. and Feffer, I. 1938. Yidishe Folks-Lider.
Berk, Fred, ed. 1960. The Jewish Dance, an Anthology of Articles. Exposition Press: New York. Zemach, Benjamin. "The Beginning of Jewish Dancing." Lapson, Dvora. "The Chassidic Dance." Halprin, Ann. "Israel Dances." Levi-Tanai, Sara. "Treasure Out of Yemen." Berk, Fred. "Jewish Dance Activities in America." An Anthology of Articles.
----. "Jewish Dance Activities in America." The Jewish Dance by Fred Berk, 1960. Exposition Press: New York. Article.
----. 1961. "Anent Israeli Dance Situation, 1961," Viltis, vol. 21. Response to "Folk Dance Situation, 1961" by Vyts Beliajus.
*----, ed. 1973. Ha-Rikud: The Jewish Dance. Union of American Hebrew Congregations: New York. 1972. Israel Folk Dance Department of the American Zionist Youth Foundation: New York. A Jewish dance anthology with compiled articles on biblical, Chassidic, and Yemenite motifs plus notation of 25 very popular dances.
*----, ed. 1975. The Chassidic Dance, Israel Folk Dance Institute, Israel Folk Dance Department of the American Zionist Youth Foundation: New York. Union of American Hebrew Congs., NY, 1975?. Gellerman, Jill. "With Body and Soul: The Dance of the Hasidim," reprinted from The Arts No. 6. The Ohio State University, College of the Arts Publishers: Columbus, Ohio. An anthology and historical review of the development of Chassidic dance with special dance notations.
*----. 1976. Guide for Israeli Folk Dance Teacher, Israel Folk Dance Department of the American Zionist Youth Foundation: New York. Discusses the experiences Fred Berk has encountered while teaching Israeli folk dance for many years in America. Articles talk about teaching techniques, choreography, working with performing groups, and other topics related to the field of Israeli folk dancing.
*----. 1976. "The Story of Israeli Folk Dance in Israel and America," Israel Dance 1976, pp. 11-14 pp. 19-21, Hebrew section.
----. 1977. 100 Israeli Folk Dances. Israel Folk Dance Department of the American Zionist Youth Foundation: New York. Directions for 100 dances choreographed in Israel.
----. 1977. "The Israel Ethnic Dance Project," Viltis, vol. 37, p. 14.
----. "A New Development," Hora, Fall 1977, Fred Berk, ed. Reprinted in Mixed Pickles, May, 1978, Steve Zalph, ed.: New York. Article decrying the proliferation and commercialization of Israeli folk dancing, and reader response in the following issue.
----, compiler. 1978. Machol Ha'am - Dance of the Jewish People. Edited by Susan Reimer. Israel Folk Dance Department of the American Zionist Youth Foundation: New York. Hermon, Shalom. "The Biblical Period," Puretz, Susan, Ph.D. "Zvi Friedhaber and the Jewish Dance Archives," Reprinted from Hora, Fall, 1976, Ruth Goodman, ed. Rosen, Sherry. "The Middle Ages," Berk, Fred. "Israeli Folk Dance in Israel and America," The history of Jewish dance in the days of the Bible, Middle Ages, in Israel, and in America. Includes: Articles on Israeli folk dance personalities, experiences of some choreographers, pictures of memorabilia, ethnic dance, Yom Kippur War.
----. 1978. "Israeli Folk Dance in Israel and America," Machol Ha'am - Dance of the Jewish People by Fred Berk, ed. Israel Folk Dance Department of the American Zionist Youth Foundation: New York.
Article.
*----. 1979. "Palestinian, Jewish, Israeli Dance in America," Israel Dance 1978/79, pp. 7-8.
*----, ed. Hora: A Quarterly Review of Israel Folk Dance News, vol. 1, no. 1 (Fall 1968) to vol. 6, no. 4 (Spring 1974). Israel Folk Dance Department of the American Zionist Youth Foundation: New York. Assumed by Ruth Goodman.
*Berk, Fred and Venable, Lucy. 1954. Ten Folk Dances in Labanotation. Dance Notation Bureau: New York.
*----. 1963. Dances From Israel. Dance Notation Bureau: New York.
*----, choreographer; Venable, Lucy, notator; Rainer, Beatrice, composer. 1978. Holiday in Israel. Dance Notation Bureau: New York.
*Berlinr, A. 1900. Aus dem Leben der Juden Deutschlands im Mittelalter. Berlin.
Bernstein, Blanche. 1964. "Anent The Hassidim," Viltis, vol. 24, pp. 15-16.
----. 1983. "Too Many Israeli Dances?," Viltis, vol 43, March, 1983: p. 29. Reprinted from HORA, Ruth Goodman, editor.
*Bick, Moses. 1964. Hatunot Yehudiot, Asofat, Manginot Vezichronot Jewish Wedding, Melodies and Memories. Ethnomusicological Section of Haifa Music Museum and AMLI Library: Haifa.
*Bilin, Yossi. "Havriha Min Ha'avar" Baruch Agadati: Escape from the Past. Ma'ariv, May 20, 1973, p. 24.
*Blumfeld, Leon. "Dance Pioneering in the Palestine." The Dance Magazine, March 1929, pp. 17, 56-57.
*Brauer, E. 1934. Ethnologie der Jemenitischen Juden. Heidelberg.
Browns, Ruth. undated. Israeli Folkdance Songs Translations.
----. 1983. "Too Many Israeli Dances?," Viltis, vol 43, March, 1983, p. 29. Reprinted from HORA, Ruth Goodman, ed.
Burger, Ruth Goodman. see: Goodman, Ruth.
*Burns, Rita Jean. 1980. "'Has the Lord Indeed Spoken Only through Moses?' A Study of the Biblical Portrait of Miriam." Unpublished Ph.D. dissertation, Marquette University. Contains reference to dance.
*Butler, Aaria. MA Thesis on Hassidic Dance – from UCLA.
Byrom, Franklin. 1972. Folkdance Notebook, Israeli Volume 2. By the author: Berkeley, California. Laabanotation descriptions for Israeli folk dances.
*Cahan, Y.L. 1952. Shtudyes vegn Yidisher Folksshafung, ed. by M. Weinreich.
*----. 1957. Yidishe Folkslider mit Melodyes.
*Capy, Mara Myrtle. 1983. "A Developmental Project for Advanced Danc-Movement Therapists in Israel: An Intercultural Experiment." Unpublished Ed.D. dissertation, University of Massachussetts.
*Cass, Joan. 1979. "Is There Israeli Dance?," Israel Dance 1978/79, pp. 5-6.
*Chochem, Corinne. 1946. Palestine Dance! Music by Trudi Rittman. Behrman House: New York.
----. 1948. Jewish Holiday Dances. Music by Trudi Rittman. Behrman House: New York. Jewish songs, sheet music, and dances of America and Palestine.
*Chochem, Corinne and Roth, Muriel. 1946. Palestine Dances! Behrman House: New York. Jewish songs, sheet music, and dances of America and Palestine. Chomsky, Jack. "Ashkenazic Khazones," Der Yidisher Caravan. No editor given. Undated. Article.
*Cohen, Elliott. 1979. "Jonathan Karmon 1979," Viltis, vol. 39.
*----. 1981. "Lea and Mattityahu of Ramat Yohanan," Viltis, vol. 41.
*----. "Amnon Shu'ali," Hora, vol. 43, Ruth Goodman, ed.
*----. "Israeli Dance – Present, Past and Future," Hora, vol. 41, Ruth Goodman, ed.
*----. 1984. "Steps, Style, Authenticity and 'Kavana' in Israeli Folk Dance," Israel Dance Annual 1984, pp. 10-12 pp. 34-36, Hebrew section, Giora Manor, ed.
Cohen, Selma Jeanne. Co-founder of Dance Perspectives magazine (1959; sole editor from 1965). Editor, Dance Department, Encyclopaedia Judaica.
*Cohen, Yardena. 1963. Tof Umahol Drum and the Dance. Kibbutz Artzi Publishing House: Rehavia.
*----. 1976. The Drum and the Sea. Hakibbutz He'artzi Hashomer Hatza'ir: Tel Aviv. In Hebrew
Davidson, Rita. 1989. "Traveling Through Israel and Egypt," Viltis, vol. 49, September, 1989, pp. 6-9.
*Delakova, Katya. 1948. "Hassidic Dance." In Jewish Folk Dance Book. New York.
Denov, Louis. 1961. "Kolo, Jazz and Israeli," Viltis, vol. 21, p. 26. Letter to the editor in response to "Folk Dance Situation, 1961," by Vyts Beliajus.
Der Yidisher Caravan. No editor given. Undated. Articles: Kugelmass, Jack. "Yiddish Culture," Chomsky, Jack. "Ashkenazic Khazones," Slobin, Mark. "... a few words about the Yiddish theater," Sapoznik, Henry. "Klezmer Music."
*Dobrushin, I. and Yuditski, A. 1940. Yidishe Folkslider.
*Dublin, Elsa. Yemenite Wedding Dance. By the author: Jerusalem.
*Dunton, James G. "Dances of Biblical Times." The Dance Magazine, March 1926.
*Dworkin, Y. 1960. in: Studies in Biblical and Jewish Folklore, 201-21.
*Eban, Abba. 1968. My People: The Story of the Jews. Behrman House and Random House: New York.
*Edel, I. 1946. Ha-Shir ha-Eretz-Yisre'eli.
*Edel, I., et al. 1946. Zemer Am.
*Edery, David. 1983. Mekorot. By the author: Los Angeles.
*Edison, Thomas A. 1903. A Jewish Dance at Jerusalem. 72 second, silent, black and white film.
*Eichenbaum, Rose. 1980. "A Comparative Study of the Liturgical Practices and Accompanying Dance and Ritualized Movement Behavior of the Askenazic and Sephardic Jews Living in Los Angeles," Unpublished M.A. Thesis, UCLA.
*Ein Dor, Ya'acov. "Daliah 1958." Hashavuah Artzi, July 25, 1958.
Elektra EKS-7156, On the Road To Elath, OZ troupe enclosed booklet. Elektra EKL-166, Around the Campfire, OZ troupe enclosed booklet.
Encyclopaedia Judaica. 1971. ("Dance," pp 1262-1274; "Folklore," pp. 1374-1410; "Music (Folk Music)," pp 664-678).
*Engel, Carl. 1864. The Music of the Most Ancient Nations. William Reeves: London.
*Erik, Max. 1979. Geshikhte fun der yidisher literatur (fun di eltste tsaytn biz der haskole tkufe). C. 1900; rpt. New York: Alveltlekher yidisher kultur kongres, 1979.
*Eshkol, Noa. 1972. Folk Dances of Israel: The Yemenite Dance. I. Melimewkier: Tel Aviv.
*----. 1972. Seventeen Israeli Folk Dances In Hebrew and English with Eshkol Notation. The Movement Notation Society: Tel Aviv.
*----. 1972. The Debka in English with Eshkol Notation. The Movement Notation Society: Tel Aviv.
*----. 1972. The Yemenite Dance in English with Eshkol Notation. The Movement Notation Society: Tel Aviv.
*Eshkol, Noa, with Shmuel Zeidel, Tirza Sapir, and Michal Shoshani. 1972. Folk Dances of Israel: The Yemenite Dance - 142 Steps. The Movement Notation Society: Holon, Israel.
*----. 1974. Debka: Arab and Israeli Folk Dance. The Movement Notation Society: Holon, Israel.
*Fater, I. 1970. Yidishe Muzik in Poyln.
Flachs, Miriam, translator. 1970. "Israeli Folk Dance - Wither sic," Viltis, vol. 30, p. 8. From the Diary of Ein-Harod, December 22, 1970.
----. 1970. "A Farewell to Sabbath the Queen (With Feasting, Song and Dance)," Viltis, vol. 30, p. 9.
Folk Dance Scene, October, 1986, pp. 20-23. "The Ballad of Margalit."
Fox, Gary. Israeli Dances and Choreographers. Los Angeles: Gary Fox, 1977.
----. Bible Verse Used in Jewish and Israeli Dance. Los Angeles: Gary Fox, 1981.
*Frazer, Sir James George. 1959. The New Golden Bough. Edited by Theodore Gaster. Criterion Books: New York.
*Freehof, Florence E. A Guide for Israeli-Jewish Folk Dancers. San Francisco.
*----. 1955. Jews Are A Dancing People. Stark-Rath: San Francisco. 71 pp. Review by Trudi Sorensen.
----. 1956. "The Dancing People Of Israel," Let's Dance, July, 1956.
*----. 1958. Written Games and Dances for Jewish Juniors. Bloch Publishing Co.: New York.
----. 1959. "Inexperienced Student Teaching," Viltis, vol.19, May, 1959, p. 25. Letter to the editor.
----. 1961. "More About Israeli Dance Situation," Viltis, vol.21, p. 26 Letter to the editor in response to "Folk Dance Situation, 1961," by Vyts Beliajus.
----. "Ahnshay Yisrael," Let's Dance, August-September, 1961.
*----. "Customes sic and Costumes of the Jewish People," "Customes sic & Costumes of the Jewish People," Let's Dance, Aug./Sept. 1963, pp.8-11.
*Freidhaber, Zvi. 1953. "Toward the Fourth Dalia Festival," Masa 28 (63), Dec. 17, 1953. In Hebrew.
*----. 1954. "The Israeli Folk Dance," Mevo'ot 8, Jan. 31, 1954. In Hebrew.
*----. 1954. "Folk Dances for Passover," Mevo'ot 10, April 9, 1954. In Hebrew.
*----. 1954. "Folk Dances for Succot," Mevo'ot 12, Sept. 21, 1954. In Hebrew.
*----. 1954. "Folk Dances for Jewish Holidays," Dvar Hashavuah, Oct. 22, 1954. In Hebrew.
*----. 1954. "A Decade of Israeli Folk Dances," Davar, Oct. 22, 1954. In Hebrew.
*----. 1955. "Heroic Dances in Israel," Mevo'ot 9 (21), Apr. 24, 1955. In Hebrew.
*----. 1955. "Folk Dances for Shavuot," Mevo'ot 10 (22), June 6, 1955. In Hebrew.
*----. 1955. "Sara Levi Tanai and the Israeli Folk Dance," Mevo'ot 11 (23), July 1, 1955. In Hebrew.
*----. 1955. "Fifteenth of Av – the Festival of Dances and Youth," Mevo'ot 12 (24), August 3, 1955. In Hebrew.
*----. 1955. "On the Musical Accompaniment to Folk Dances," Bat-Kol 3, Tel Aviv. In Hebrew.
*----. 1957. "Let's Dance," Masa 48, December 15, 1957. In Hebrew.
*----. 1959. "Holiday in Israel with Folk Dancing." Viltis, vol. 18, March 1959.
----. 1959. "Re Israeli Dances in Israel," Viltis, vol. 19, May, 1959, p. 25.
*----. 1959. "The Dance Parade – A Haifa Tradition," Haifa Haovedet, May 13, 1959. In Hebrew.
*----. 1959. "Jewish Folk Dances," The Encyclopaedia for Sports (Am Oved, Tel Aviv), vol. II, 590-97. In Hebrew.
*----. Leah Bergstein's Omer Festival. Privately filmed in 1960s.
*----. 1960. "Fifteenth of Av – the Festival of Dances, Youth and Wine," Omer, Aug. 5, 1960. In Hebrew.
*----. 1960. "The Evolution of Israeli Folk Dance," Yeda Am 6: 25-27. In Hebrew.
*----. 1960. "The Shmoneh-Esreh Dance," Yeda Am 6: p. 30. In Hebrew.
*----. 1960. "Dance, Dance, Dance!," Yeda Am 6: p. 30. In Hebrew.
*----. 1961. "The Sources of Israeli Folk Dance," Hadoar: 480-81. In Hebrew.
*----. 1961. "Following the Festival of Ethnic Communities in Israel," Omer, Aug. 25, 1961. In Hebrew.
*----. 1961. "Bibliography on Jewish and Israeli Dance," Tatslil 2: 95-97. In Hebrew.
*----. 1962. "Dancing during the Bris," Yeda Am 25: 64-65. In Hebrew.
*----. 1962. "Sources for Jewish Dance," Yediot, The Institute for Religious Music: 252-58. In Hebrew.
*----. 1962. "Bibliography on Jewish Dance," Hatsophe, Sept. 21, 1962. In Hebrew.
*----. 1962. "The Mitzvah Dance," Tslil Vaomer 3 Tatzlil, 2, 95-97?. In Hebrew.
*----. 1962. "Dances for the Fifteenth of Av," Hag Hakramim, July 1, 1962. In Hebrew.
*----. 1962. "Folklore of Remote Places in the Country," Davar, Sept. 9, 1962. In Hebrew.
----. 1963. "Holiday In Israel With Folk Dancing," Viltis, vol. 23, p. 17-18. Translated from Hebrew to English by Dani Dassa.
*----. 1963. "On Hasidic Dances," Hatsophe, Apr. 14, 1963. In Hebrew.
*----. 1963. "The Original Dance," Ma'ariv, July 10, 1963. In Hebrew.
*----. 1964. "Jewish Dances during the Sabath," Mahanaim 85-86: 184-85. In Hebrew.
*----. 1964. "Israeli Folk Dance – Sources, Forms and Rhythms," Gitit, Tel Aviv.
*----. 1964. "Wedding Dances In Hebrew and Yiddish Literature," Tatslil 4: 39-43. In Hebrew.
*----. 1964. "The Jewish Dance," Ha'aretz, Oct. 5, 1964. In Hebrew.
*----. 1965. "Bibliography on Dances for the Fifteenth of Av and Yom Kippur," Tatslil 5: 117-120. In Hebrew.
*----. 1965. "And There Are Those Who Dance Heavenward," Hatsophe, July 2, 1965. In Hebrew.
*----. 1966. "The Mitzvah Dances – Their History and Art Form," Dukhan 7: 75-85. In Hebrew.
*----. 1966. "Jewish Wedding Dances," Kelulot, Tel Aviv, 19-20. In Hebrew.
*----. 1966. "The Festival of Ethnic Communities (Festival Haedot), 1966," Gitit, Tel Aviv.
*----. 1967. "The Formation of Israeli Holidays Through Dance," Al Hamishmar, Jan. 30, 1967. In Hebrew.
*----. 1967. "With the Opening of the Festival of Ethnic communities," Al Hamishmar, Jan. 30, 1967. In Hebrew.
*----. 1967. "Hasidic Dances in Literature – A Bibliography," Yeda Am 31-32: 128-32. In Hebrew.
*----. 1968. The Jewish Dance: Essays. By the Author: Haifa. In Hebrew.
*----. 1968. "All My Bones will declare," Hatsophe, Sept. 13, 1968. In Hebrew.
*----. 1968. "On the In-Laws' Dances during the Tenaim," Yeda Am 33-34. In Hebrew.
*----. 1969. Folk Dance in Israel. Haifa. In Hebrew.
*----. 1969. Mahalot Ha'am B'Yisrael Dances of the Nation in Israel. Archion Hotzaot: Haifa.
*----. 1970. "To the Chief Dancer," Folklore Research Center Studies, Jerusalem, vol. I: 275-79. In Hebrew.
*----. 1972. "Folk Dances in the Biblical Period," Nirkoda: 6-9. In Hebrew.
*----. 1972. "Heroic Dances in Israel," Dukhan 9: 65-76. In Hebrew.
*----. 1972. "Mitzvah Dances in Mitzvah Weddings," Folklore Research Center Studies, vol. 3: 184-87. Jerusalem. In Hebrew.
*----. 1972. "Jewish Life Cycle Dances In Hebrew and Yiddish Literature," Folklore Research Center Studies, vol. 3: 165-82. Jerusalem. In Hebrew.
*----. 1972. "Dance Life among Sephardi Jewish Communities as Reflected in the Takanot Literature," Heritage of Sephardi and Eastern Jews, 347-53. Jerusalem. In Hebrew.
*----. 1972. Jewish Dance: Second Anthology. By the Author: Haifa. In Hebrew.
*----. "Chassidic Dance." Unpublished paper for Introduction to Folklore of Israel course, Hebrew University, Summer 1972.
*----. "Dancing Customs of Kurdish Jews." Unpublished paper for Introduction to Folklore of Israel course, Hebrew University, Summer 1972.
*----. 1973. "From the Manuscript on Dance Customs of Kurdish Jews," Hithadshut: 162. In Hebrew.
*----. 1973. "Dance Customs of Kurdish Jews," Hithadshut: 65-67. In Hebrew.
*----. 1975. "Hassidic Dances at the Festivities in Rabbi Shimon Bar Yahai in Meron," The Chassidic Dance, 22-33. N.Y.
*----. 1976. Dance Customs of Jews of Buchara. Haifa. In Hebrew.
*----. 1976. Articles in Introduction to Folklore of Israel. Jerusalem. "Selected Dance Customs of the Jews of Kurdistan," 15-22. "Hassidic Dances at the Festivities in Rabbi Shimon Bar Yahai in Meron," 24-32.
*----. 1977. "Dance Customs of Kurdish Jews," Rikud Etni BeIsrael 2: 19-25. In Hebrew.
*----. 1978. "Dance Customs of Kurdish Jews," Hithadshut: 171-74. In Hebrew.
*----. 1978. Jewish Dance: Third Anthology. By the Author: Haifa. In Hebrew.
*----. 1978. "Wedding Dance Customs of Kurdistani Jews," Dukhan 11: 43-49. In Hebrew.
*----. 1979. Dance Customs of Kurdish Jews. Haifa. In Hebrew.
*----. 1979. "The Dance Parade of Haifa," Pa'amei Mahol 5-6: 12-14. In Hebrew.
*----. 1979. "To the Dancers . . . ," Pa'amei Mahol 7: 11-12. In Hebrew.
*----. 1979. "The International Seminar for 'Dance in the Bible'," Pa'amei Mahol 8: 4-5. In Hebrew.
*----. 1980. "Jewish Dance in Israeli Ethnic Communities'," Pa'amei Mahol 9: 7. In Hebrew.
*----. 1981. "Dance among Jews during the Middle Ages and the Renaissance," Hahinuch Haguphani 1: 14-17. In Hebrew.
*----. 1981. "Encounters with Gurit Kadman," Hahinuch Haguphani 3: 6-7. In Hebrew.
*----. 1981. "Dance in Judaism in the Middle Ages and the Renaissance," Physical Education and Sport in Jewish History and Culture, Proceeding of an International Seminar: 47-55. Wingate Institute: Natanya.
*----. 1982. "The Dance with the Separating Kerchief," Jerusalem Studies in Jewish Folklore 3: 35-45. In Hebrew.
*----. 1982. "The Bible as an Inspirational Source in the Field of Dance," Yeda Am 49-50: 113-16. In Hebrew.
*----. 1983. "Dramatization within Hasidic Dances," Mahol BeIsrael: 6-8. In Hebrew. Also: "Dramatization in Chassidic Dance," Israel Dance 1983, pp. 5-8 (pp. 6-8, Hebrew section).
*----. 1984. The Series on Jewish Dance published by Wingate Institute. In Hebrew.
*----. 1984. "Jewish Dance in Medieval and Renaissance Judaism," Mahol BeIsrael: 5-10. In Hebrew. Also: "Dance Among the Jews in the Middle Ages and the Rennaissance," Israel Dance 1984, pp. 5-9 (pp. 5-10, Hebrew section.
*----. 1984. "The Tanzhaus in the Life of Ashkenazi Jewry during the Middle Ages," Jerusalem Studies in Jewish Folklore 7: 60-94. In Hebrew.
*----. 1984. "Double Celebration of Dance in Israel," Hahinuch Haguphani 6: 15-16. In Hebrew.
*----. 1984. "Jewish Dances for the Sabbath," Yalkut Shabbat, 389-92. In Hebrew.
*----. 1985. "The First Dalia Festival in 1944," Mahol BeIsrael: 42-48. In Hebrew. Also: "The First Folk Dance Festival at Dalia in 1944," Israel Dance 1985, pp. 29-33 pp. 42-48, Hebrew section.
*----. 1986. "The Wedding Dance with the Separating Handkerchief," Dance Research Journal 17(2)/18(1): 65-69.
*----. 1986. "Women as Creators of Dance Patterns in Settlements of the Labor Movement Women as Creators of Dance Modes in the Collective Agricultural Settlements," Yeda Am 53-54: 74-80. In Hebrew.
*----. Forthcoming. "Dances of the Jewish People." International Encyclopaedia of Dance.
*----. Forthcoming. "The Development of Dance in Jewish Communities in North Africa." The Heritage of Sephardi and Eastern Jews, vol. II.
*----. Forthcoming. "Dance Life among the Jerusalem Jews before World War I," Jerusalem Studies in Jewish Folklore.
*----. Forthcoming. "The Dance of Jewish Middle Eastern Communities from the Expulsion from Spain until the Beginning of the Nineteenth Century." – Ph.D. dissertation, The Hebrew University.
*Friedland, LeeEllen. 1981. "A Step Toward Movement Description: The Case of a Freylekh as Danced in the Ukraine, 1900-1915," Jewish Folklore and Ethnology Newsletter 4, 1-2: 29-31.
*----. 1982. "Dance Tradition of the Ashkenazic Jews," Festival of Soviet Jewish Traditions Program Book.
*----. 1986. Tantsn is Lebn: Dancing in East European Jewish Culture," Dance Research Journal 17(2) & 18(1): 77-80.
*----. in press. "Dance and Religion: Popular and Folk Dance," Encyclopedia of Religion, ed. by Mircea Eliade. Free Press: New York. Some Jewish dance content.
*Gabay, Jonathan. Israeli Folk Dances – Vol. 3. Record and dance descriptions.
*----. Let's Dance Israeli Folk Dances – Vol. 4. Record and dance descriptions.
*Gan, Shimon. "Ha Sod B'Daliah" The Secret of Success at Daliah. Omer, July 29, 1958.
*Gellerman, Jill. 1972. "With Body and Soul: The Dance of the Hasidim," The Arts No. 6. The Ohio State University, College of the Arts Publishers: Columbus, Ohio. Reprinted in The Chassidic Dance, Fred Berk, ed. 1975. Israel Folk Dance Institute, Israel Folk Dance Department of the American Zionist Youth Foundation: New York. Union of American Hebrew Congs., NY, 1975?.
*----. December 1972. "The Ecstatic Dance of Prayer As Exemplified in The Oral Tradition of Hasidim," The Journal of The Ohio Folklore Society, vol 1, no. 3: Columbus, Ohio.
*----. 1976. "American Hasidic Wedding Dances: A Method for Analysis," paper presented at Annual Meeting of the Society for Ethnomusicology, and American Folklore Society.
*----. August, 1976. "The Mayim Pattern As An Indicatior of Cultural Attitudes in Three American Hasidic Communities: A Comparative Approach Based on Labananalysis," paper presented at The Dance Notation Bureau, and The University of Pennsylvania, Department of Folklore and Folklife, 1976. Published in Working Papers in Yiddish and East European Jewish Studies, Joan Bratkowsky, ed. YIVO Institute for Jewish Research, August, 1977: New York. Also printed in CORD Research Annual 9, 1978.
*----. 1976. "The Mayim Pattern As An Indicatior of Cultural Movement Qualities in Hasidic Society: A Labananalysis of Three American Hasidic Wedding Dances," paper presented at the Fifth Conference of The Committee on Research in Dance, 1976.
*----. 1976. "The Hasidic Dance," A video-lecture, in: The Brooklyn Museum, Brooklyn. RAFT (Resource Committee for American Jewish Folk Dance Teachers), New York, 1977. The Effort/Shape Association, New York, 1977. Hampshire College, Amherst, Massachusetts, 1978. University of Connecticut, Stanford, 1978. YIVO Institute for Jewish Research, 1978. New York University, 1979, 1982. Congress on Research in Dance, 1982. City University of New York, 1984.
*----. March, 1978. "Hasidic Dances in Ritual and Celebration," Final Report, National Endowment for the Humanities. Dance Notation Bureau: New York. Includes classification and collection of American Hasidic wedding songs and dances.
*----. 1981. "Hasidic Dance Questionnaire," Jewish Folklore and Ethnology Newsletter 4(1-2): 29.
*----. Forthcoming. "Hasidic Dance," The Encyclopedia of Hasidism, Rabbi Dr. H. Rabinowicz, ed. The Hebrew Publishing Company: New York.
*----. Forthcoming. "Celebrations of Survival: The Contemporary Wedding as Performance Paradigm in the Lubavitcher Hasidic Community." Doctoral dissertation.
*Gellerman, Jill, and Ingber, Judith Brin. 1981. "Sources on Jewish Dance: A Selected Bibliography (1901-1981)," and "Hasidic Dance Questionnaire," Jewish Folklore and Ethnology Newsletter 4: 1-2.
*Gerson-Kiwi, Edith Gerson-Kivi, Esther. Numerous writings on Jewish music and dance, consult bibliography in Migrations and Mutations of Music in East and West, University of Tel Aviv, 1980.
*----. 1946. in: Edoth, 1, 227-33.
*----. 1948. in: Edoth, 3, 73-78.
*----. 1950. "Wedding Dances and Songs of the Jews of Bukhara." International Folk Music Council Journal, vol. 2, 1950.
*----. 1958. in: MGG, 7, 261-80.
*----. 1960. in: Studies in Biblical and Jewish Folklore, 225-32.
*----. 1960. in: Madda, 4, 26-33.
*----. 1963. The Legacy of Jewish Music Through the Ages.
*----. 1968. in: Yuval, 169-93, mus. ex. 16-25.
*Geshuri, M.S. 1957-1959. Ha-Niggun ve-ha-Rikkud ba-Chasidut, 3 vols.
*----. 1963. in: Yedi'ot ha-Makhon ha-Yisre'eli le-Musikah Datit, 4, 141-6.
*Ginzburg, S.M. and Marek, P.S. 1901. Yevreyskiya narodniya pesnya v Rossii.
*Goldberg, Y. 1926. in: Tsaytshrift (Minsk), 1, 105-16.
*----. 1927-28. in: Tsaytshrift (Minsk), 2-3, 589-606.
Goodman, Ruth Ruth Goodman Burger. Hora. A newsletter reporting on Israeli folk dance activities in Israel, America, and throughout the world. Published twice yearly. Begun by Fred Berk.
*Gorali, Moshe, ed. 1972. Music in Ancient Israel. Haifa Music Museum: Haifa.
Goren, Ayalah. "The Ethnic Dance in Israel, with Selected Filmography," Jewish Folklore and Ethnology, vol. 8, no. 3-4, 1986.
*Goren, Yoram. 1983. Fields Dressed in Dance: On Leah Bergstein and Her Contribution to the Israeli Festival and Dance. Kibbutz Ramat Yohanan. In Hebrew.
*Gradenwitz, Peter. 1949. The Music of Israel; its Rise and Growth Through 5000 Years. W.W. Norton & Company: New York.
*Gruber, Mayer I. 1979. "The Nuances of Eleven Dance-Derived Expressions in the Hebrew Bible," Papers Presented at the International Seminar on the Bible in Dance. Jerusalem. Also published in: Israel Dance 1980, pp. 15-21. pp. 9-13, Hebrew section.
*----. 1981. "Ten Dance-Derived Expressions in the Hebrew Bible," Biblica 62.
*----. 1986. "The Choreography of Prayer," "Windows" Lecture Series, Spertus College of Judaica and Mundelein College, Chicago.
*----. Forthcoming. "Bible, Dance in," International Encyclopedia of Dance. Scribners: New York.
*Grunwald, M. 1903. Die Statuten der Hamburg Altonal Gemeinde von 1726, MZJV, 2: pp. 1-64.
*----. 1923. Luxusverbot der Dreigemeinde (Hamburg – Altona – Wansbeck) aus dem Jahre 1715, Jahrbuch F. jued, 227-234. Volkskunde: Berlin-Wien.
*Guberman, Jayne Kravetz. 1981. "Bibliographies, Periodicals and Record Companies Dealing with Jewish Music and Dance," Jewish Folklore and Ethnology Newsletter 4(1-2): 6-7.
*Guedemann, M. 1966. Geschichte des Erziehungswesen und der Kultur der abendlaendischen Juden. Amsterdam.
*HaCohen, Devorah and Menasheim. 1968. One People: The Story of the Eastern Jews. Levin-Epstein Ltd.: Bat Yam, Israel.
Hadassah. "Dance Themes of Hassidism and Hinduism." Dance Obsever, March 1963, pp. 37-39. Lecture delivered at a consultation on Religion and the Dance at the Riverside Church, NYC, 1963. Reprinted in Quo Vadimus, undated.
Hajdu, Andre. 1971. Le Niggun Meron, Yuval, 2, Jerusalem. pp. 73-113.
*Hajdu, Andre and Mazor, Yaacov. 1974. A Hasidic Anthology of 101 Dance-Tunes. Israeli Institute for Sacred Music: Jerusalem.
*----. 1976. "Hassidic Tunes of Dancing and Rejoicing," liner notes for Ethnic Folkways, FE 4209.
Halevy, Moshe Itzhak. undated. Dance With Moshiko - Instruction Booklet, notated by Fred Berk, compiled by R.K. Dillon. By the author: Directions for Israeli folk dances.
Halper, Evelyn. 1982. "The Jewish Dance Mystique," Viltis: part I – vol. 42, June-August, 1982, pp. 6-11; part III – vol. 42, December, 1982, pp. 6-9; part IV – vol. 43, January, 1983, pp. 13-14; part V – vol. 43, March, 1983, pp. 8-11; part VI – vol 43, May, 1983, pp. 12-14.
Halprin, Ann. "Israel Dances," The Jewish Dance, Fred Berk, ed. 1960. Exposition Press: New York. Reprinted from the Hadassah Newsletter, February, 1956. Article.
Hannan-Stavroulakis, Daniel. "The Jews of Greece," Quo Vadimus, Nos. 12, 13, and 14.
Hava Nirkoka, Alef. 1949. 10 dances notated. In Hebrew.
Hava Nirkoka, Bet. 1949. 15 dances notated. In Hebrew.
Hava Nirkoka, Gimel. 1950. 10 dances notated. In Hebrew.
Hava Nirkoka, Dalet. 1953. 10 dances notated. In Hebrew.
Hava Nirkoka, Hey. 1957. 10 dances notated. In Hebrew.
Hebraica Record Distributors. Record catalog: 1976, 1977, 1978, 1979.
*Hermon, Shalom. 1969. "Dance in the Bible (The Old Testament)," Proceedings of the First International Seminar on the History of Physical Education and Sport. Wingate Institute: Israel.
----. 1972. "The Biblical Period," Machol Ha'am - Dance of the Jewish People, Fred Berk, ed. American Zionist Youth Foundation: New York. History.
*----. 1981. "The Development of Folkdance in Modern Israel – From the Beginnings to the Establishment of the State of Israel (1882-1948)," Physical Education and Sport in Jewish History and Culture. Wingate Institute: Israel.
*Histadrut. Collection from Va'ad HaPoel Offices, Folk Dance Department Archives, kibbutz and labor publications and clippings from the daily Hebrew press about the Daliah Festivals.
*Hodes, Tirza, ed. 1968. Mahlot Am (Dances of the Nation). Mifalei Tarbut Vechinuch Ltd.: Tel Aviv.
*----, ed. 1968. Ten Israeli Folk Dances for Holidays and Festivals Created by Rivka Sturman. Education and Culture Center of General Federation of Labor: Tel Aviv.
*Hodes, Tirza and Kadman, Gurit. Mahol HaHodesh Dance of the Month. Education and Culture Center of General Federation of Labor, 1957, 1958, 1959, 1961, 1962. Monthly pamphlets.
*(----. 1965. Ten Israeli Folk Dances. Education and Culture Centre of the General Federation of Labour in Israel: Tel Aviv.)
*Hofman, Shlomo. 1976. Music in the Talmud. Mif-am: Tel Aviv. In Hebrew. Contains reference to dance.
*Holde, A.L. 1959. Jews in Music.
*Holden, Rickey, ed. 1962. Ten Folk Dances for All Ages Created by Rivka Sturman. Education and Culture Center of General Federation of Labor: Tel Aviv.
*Holmes, Martha Sandman. 1980. "Israeli Folk Dance: A Resource for Educators," Music Educators Journal 68(1): 36-39.
*Holzer, I. 1961. Aus dem Leben der alten Judengemeinde zu Worms – Nach dem "Minhagenbuch" des Juspa Schammes, Festschrift zur Wiedereinweihung der alten Synagoge zu Worms: Frankfurt a/M, pp. 202-213.
*Hora. Edited by Fred Berk, and then Ruth Goodman.
*Horst, Louis. "Reviews of Israeli Folk Dance Festival." Dance Observer, April 1956.
*Hrushovski, B. 1954. in: The Field of Yiddish, 1, 224-32.
*Hurvitz, E. 1949. Min ha-Mezhar.
*Hyamson, Albert M. and Silbermann, Dr. A.M., editors. 1938. Vallentine's Jewish Encyclopedia. Shapiro, Vallentine, and Co.: London. 170 pp.
*Idelsohn.
*----. 1924. Toledot ha-Neginah ha-Ivrit, Mahutah, Yesodoteha ve-Hitpattechutah, 1.
*----. 1961. The Jewish Song Book.
Ingber, Judith Brin. "Preview: Inbal Dance Theatre, An Interview with Sara Levi-Tanai," Dance Magazine, November, 1973.
----. 1974. "Shorashim, The Roots of Israeli Folk Dance," Dance Perspectives 59, Autumn 1974. History of Israeli folk dance by: Gurit Kadman, Rivka Sturman, Sara Levi-Tanai, Yardena Cohen, Leah Bergstein, Shalom Hermon, Yoav Ashriel, Yonatan Karmon, Moshe Itzhak-Halevy.
*----. "The Most Modern of Dancers: Gertrud Kraus," Tarbut, America Israel Cultural Foundation Quarterly, Spring, 1974.
*----. 1975. "Mia Arbatova and Ballet in Israel," Israel Dance Annual.
*----. 1975. "The Russian Ballerina and the Yemenites: On Rina Nikova in Israel," Israel Dance Annual, Giora Manor, ed. Tel Aviv.
*----, co-editor, Israel Dance Annual, 1975-1977.
*----. 1976. "The Gamin Speaks, Conversations with Gertrud Kraus," Dance Magazine, March, 1976.
*----. 1981. "Gurit Kadman, The Diaghilev of Israeli Folk Dance," Arabesque, July-Aug. 1981.
*----. 1981. "The Vienna Years, Excerpts from a Biography of Fred Berk (Fritz Berger of Vienna)," Dance Research Journal 13(2): 25-31.
*----. 1982. "Dancing Into Marriage: Jewish Wedding Dances" video, and conference held in Minneapolis, June 1982.
*----. 1982. "Dancing Into Marriage," Arabesque, Nov.-Dec. 1982.
*----. 1983. "Fred Berk, America's Jewish Dance Pioneer," Arabesque 9(3): 10-13,22,29 (Sept.-Oct. 1983).
*----. 1983. "Fred Berk, The Life of a Jewish Dancer," Israel Dance Annual 1983, pp. 17-23 (pp. 18-24, Hebrew section).
*----. 1984. "Fred Berk, The Metamorphosis of a European Dancer, 1939-1949," Dance Chronicle 7(1).
*----. 1985. Victory Dances: The Story of Fred Berk, A Modern Day Jewish Dancing Master. Israel Dance Library. Tel Aviv. In English and Hebrew.
*----, ed. 1986. "Dancing Into Marriage: Jewish Wedding Dances, Collected Papers," Dance Research Journal 17(2) & 18(1), 51-53, and author of Introduction and "The Wedding Dances at Kibbutz Ramat Yohanan, The Original Experiments of Lea Bergstein," pp. 81-86.
*----. 1987. "Obituary – Gurit Kadman – 1897 - 1987," Journal of Jewish Folklore and Ethnology.
*----. In progress. Unpublished book-length biography on Fred Berk.
*----. Forthcoming. articles on Gurit Kadman, Fred Berk, and dance in Israel in International Encyclopedia of Dance. Scribners: New York.
*Gellerman, Jill, and Ingber, Judith Brin. 1981. "Sources on Jewish Dance: A Selected Bibliography" and "Hasidic Dance Questionnaire," Jewish Folklore and Ethnology Newsletter 4: 1-2.
Israel Dance Annuals. Giora Manor, ed.
Israel Folk Dance Institute, American Zionist Youth Foundation. undated. Israel Folk Dance Catalog.
Israel Folk Dance Institute, American Zionist Youth Foundation. Israel Folk Dance Catalog. 1981. 1985. 1988.
IMF 5, Israeli Folk Dances - first series. Enclosed booklet.
IMF 6, Israeli Folk Dances - second series. Enclosed booklet.
IMF 5/6, Israeli Folk Dances - first and second series. Enclosed booklet.
*Jewish Encyclopedia, The, vol. IV, pp. 424-426. 1803. Funk and Wagnals Co.: New York and London.
Joel, Lydia. "Sara Levi-Tanai: Dreamer and Doer." Dance Magazine, Jan. 1960.
*Jospe, Raphael. "Attitudes Toward the Dance in Judaism: Texts and Sources," Viltis. Hebrew entries and English text.
----. 1978. "Dancing: a Traditional Form of Jewish Worship," Viltis, vol 38, December, 1978, pp. 11-15. Hebrew entries and English text.
*Kadman, Gurit Gert Kaufmann, ed. 1945-1947. Palestine Folk Dance Series. No. 1, Hora Agadati; No. 2, Sherele; No. 3, Mayim, Mayim; No. 4, Hora; No. 5, Bo Dodi; No. 6, Goren. Lion Printers for ZOA Youth Dept.
----. "The Folk-Dance Of Israel," Let's Dance, October, 1948. California Folk Dance Federation magazine. Shortened and reprinted in The Folk Dancer, Hugh Thurston, ed., undated.
*----. 1965. Tadrich Le Madrichim Guide for Folk Dance Leaders. Education and Culture Center of General Federation of Labor: Tel Aviv.
*----. 1968. The New Israeli Folkdances. Education and Culture Center of General Federation of Labor: Tel Aviv.
*----. 1982. Ethnic Dance in Israel. Ramat Gan: Masada. In Hebrew.
*----. 1969. Am Roked The Nation Dances: History of Israeli Folk Dance. Schocken Publishing House Ltd.: Tel Aviv. In Hebrew.
*Kadman, Gurit and Hodes, Tirza. 1959. Ten Israeli Folk Dances. Education and Culture Centre of the General Federation of Labour in Israel: Tel Aviv.
*----. Reprinted, 1965. Education and Culture Centre of the General Federation of Labour in Israel: Tel Aviv.
*Kadman, Gurit; Kravchevsky, Ami; Gerson-Kivi, Esther; and Arev, Amiram. Dances of Israeli Ethnic Groups. Dances of the Yemenite Jews, Habanim from Hadramaut, Jews from Sa'ana, Atlas Mountains, Jews from Libyan Desert. 1951-1962. 19 minute, sound, color film.
Kahn, Esther Hoffman. "A Sunday Evening at Rikudom," Let's Dance, August, 1955.
*Kantor, Paul & Carole. 1976. "Sons of David, Daughters of Miriam" – narration, slides, dances.
*----. 1976. "Dances of Asia" – script for dance program.
*----. 1977. "Sons of David, Daughters of Miriam" – script for dance program.
*----. 1977. "Discipline versus Spontaneity," Karikazo Hungarian Folklore Newsletter.
*----. 1977. "Notes on the Psychology of Performing Groups," Mixed Pickles.
*----. 1978. "Right Versions and the Four Faces of Folk Dance," Hora.
*----. 1980. "Misirlou and the Cretan Sirto: Music Makes the Dance," Proceedings of the Niagara Chapter of the Society for Ethnomusicology.
*----. 1981. "Almonds and Raisins on Our Roof" – script for Jewish dance production, and enacted folk tales, slides, dances.
*----. undated. "From the Four Corners of the Earth: Jewish Dance in the Jewish Diaspora and in Israel."
*----. 1985. "Kol sasson v'kol simcha: The Voice of Joy and the Voice of Gladness: American Jewish Wedding Dances." Folk Dance Ensemble of the Cleveland Jewish Community Center: Cleveland.
*----. Forthcoming. "Faces of Joy" – narration, slides, dance.
*Katsherginski, S. 1948. Lider fun di Getos un Lagern.
*Katz, Jacob. 19 . Jewish Music. Israeli civil religion attitude.
*Katz, S.J. 1962. in: Western Folklore, 21, 83-91.
*Kaufmann, F.M. 1919. Das juedische Volkslied.
*Kaysserling, M. 1859. Sephardim, Romanische Poessien der Juden in Spanien. Leipzig.
*Kibbutz Daliah. Archives of Daliah Festival programs, brochures, newspapers printed at Daliah during the festivals for the participants, and clippings from the daily Hebrew press.
*Kipnis, M. 1949. Hundert Folkslider.
Kirby, George and Denenberg, Larry, eds. 1981. MIT Folk Dance Club Israeli Catalogue. A catalogue of Israeli dances and recordings.
*Klausmeier, Fredrich. 1972. "Music as a Means of Social Integration in Israel," Musik Bildung 4(1): 20-24. In German. Contains reference to dance.
*Klein, L. 1916. Ein Spaziergang um das Jahr des Juden in Ungarischen Oberland, MZJV, 3, pp. 88-95.
*Kohansky, Mendel. 1969. The Hebrew Theatre (section on Inbal Dance Theatre, pp. 188-198). Israel University Press: Jerusalem.
*Koplewitz, Ya'acov. 1985. "Agadati's Jewish Artistic Dance," Israel Dance 1985, pp. 9-19. Hebrew section.
Kramer, Samuel Noah, Clark Research Professor of Assyriology at the University of Pennsylvania. undated. "O Ye Daughters of Sumer," Horizons magazine.
Kugelmass, Jack. "Yiddish Culture," Der Yidisher Caravan. No editor given. Undated.
Article
*Lachman, R. 1940. Jewish Cantillation and Song in the Isle of Djerba.
*Land, Ronit. 1977. "'Until That I Arose': Elements of Mourning and Lament A Structural Analysis of Moshe Efrati's Work," Israel Dance '76, pp. 10-11. Hebrew section.
*----. 1978. "'Bat Sheva 2' as an Experimental Group," Israel Dance '77, pp. 13-14. Hebrew section.
*Lapson, Dvora. "The Modern Hebrew Dance." The American Dancer, April 1934.
----. "The Chassidic Dance," Dance Observer, November, 1937, pp. 109-110. Reprinted in The Jewish Dance, Fred Berk, ed. 1960. Exposition Press: New York. Article.
*----. 1953. How to do Israeli Folk Dances. Israel Music Foundation: New York.
*----. 1953. Vol. I – Dances of the Jewish People. Israel Music Foundation: New York. 1954. Board of Jewish Education: New York.
*----. 1957. Vol. II – Jewish Dances the Year Round. Board of Jewish Education: New York.
----. 1961. Vol. III – Folk Dances for Jewish Festivals. Board of Jewish Education: New York.
*Lehman, S. 1921. Arbayt un Frayhayt.
*----. 1928. Ganovim Lider.
*Levi-Tanai, Sara. 1957. "Treasure Out of Yemen," The Jewish Dance, Fred Berk, ed. 1960. Exposition Press: New York. Reprinted from the fall, 1957, issue of Israel Life and Letters. Article.
----. 1972. "Yemenite Dance." Unpublished paper for Introduction to Folklore of Israel course, Hebrew University, Summer 1972.
*----. 1980. "The Sources of Movement Language of Inbal," Israel Dance 1980, pp. 10-14.
*----. 1982. "What I Believe In," Israel Dance 1982, pp. 5-6. Hebrew section.
Levin, S. "Folkloric Revival In Israel," Viltis, June, 1988, pp. 28-29. Bergen Jewish News, undated. Interview with Jim Gold.
*Levy, Hasia. "Dance in Palestine." Dance Observer, Feb. 1948, pp. 16-17.
*Levy, I. 1959. Chants judéo-espagnols.
*Levy, L. 1955. in: Yeda Am, 3, 58-65.
*----. 1958. in: Yeda Am, 5, 96f.
Lidster, Miriam. 1965. "Israeli Dance," Folk Dance Progressions by Miriam Lidster and Dorothy Tamburini. History, and descriptions of Israeli dances.
Lidster, Miriam D. and Tamburini, Dorothy H. 1965. Folk Dance Progressions. Wadsworth Publishing Company, Inc.: Belmont, California.
*Luminski, Jacek. 1985. "Major Problems with the Theories of Jewish Dance with Particular Regard to the Specific Area of Polish Jewry." Unpublished Master's Thesis, Music Academy of Warsaw. In Polish.
*MacCurdy, R.R. and Stanley, D.P. 1951. in: Southern Folklore Quarterly, 15, 221-38.
*Manor, Giora. Numerous articles in periodicals such as Israel Dance Annual, Dance Magazine, Ballett International (Köln, West Germany), Dance News N.Y., Tanzarchive.
*----. 1976 1978?. The Life and Dance of Gertrud Kraus. Hakibbutz Hameuchad Publishing House, Tel Aviv.
*----. "The Legendary Agadati," Israel Dance Annual, Giora Manor, ed, 1976.
*----. 1976. "Facing Backwards: Clinical Report about Patient I.C. Israeli Choreography" Israel Dance '75, pp. 8-10, pp. 6-7, Hebrew section.
*----. 1977. "Rachel Chapman: A Lioness in the Orchestra Pit," Israel Dance Annual, Giora Manor, ed, 1977.
*----. 1977. "G.K. Gertrude Kraus," Israel Dance '76, pp. 18-22, pp. 15-18, Hebrew section.
*----. 1978. Ehud Ben David: Israeli Dancer. Tel Aviv.
*----. 1978. "The Bible as Dance," Dance Magazine, December, 1978.
*----. 1979. "Dance in Israel in the '50's and '60's (as reflected in the critical articles of Olia Silberman)," Israel Dance 1978/79, pp. 19-23. Hebrew section.
*----. 1981. The Gospel According to Dance. New York.
*----. 1981. "The State of the Art of Dance in Israel - 1980," Israel Dance 1981, pp. 5-8.
*----. 1983. "The Dybbuk Dances," Israel Dance 1983, pp. 9-16, pp. 9-15, Hebrew section.
*----. 1985. "Ten Years Later," Israel Dance 1985, pp. 6-8, pp. 6-8, Hebrew section.
*----. 1985. "In the Beginning Sara Created Multi-Media," Israel Dance 1985, pp. 26-28. Hebrew section.
*----. 1986. "Extending the Traditional Wedding Dance: Inbal's 'Yemenite Wedding' and the Beggar's Dance in Habima's 'The Dybbuk'," Dance Research Journal 17(2)/18(1): 71-75.
*----. Israel Dance Annuals. 1975. 1976. 1977. 1978/9. 1980. 1981. In Hebrew and English.
*----, ed. 1986. Baruch Agadati.
Mark, Jonathan. 1989. "Pre-War Vilna Legacy Found," Viltis, vol. 49, September, 1989, p. 12.
*Mazor, Yaacov. 1978. "The Place of Music in Hasidic Marriage," Dukhan 11: 67-86. In Hebrew.Contains reference to dance.
*Mazor, Yaacov and Hajdu, Andre. 1974. "The Hasidic Dance," Studies of the Jewish Music Research Center, 3: 136-266.
*Hajdu, Andre and Mazor, Yaacov. 1974. A Hasidic Anthology of 101 Dance-Tunes. Israeli Institute for Sacred Music: Jerusalem.
*----. 1976. "Hassidic Tunes of Dancing and Rejoicing," liner notes for Ethnic Folkways, FE 4209.
McDaniel, Georgi. 1978. "Every Night an Israeli Fest at Blue Star Camp," Viltis, vol. 38, September, 1978, p. 25.
Milner, Chanah. 1963. Hoor, De Stem Van Mijn Beminde. Servire: Nederland. In Dutch. Sheet music, transliteration, and translation of Israeli songs.
----. 1967. Sjalom Israël. Servire: Nederland. In Dutch. Sheet music, transliteration, and translation of Israeli songs.
*Mimouna Festival. Ministry of Education and Culture and the Folklore Archives of the Hebrew University, 1968.
*Mishori, Nathan. 1979. "From the 'Lyric Theatre' Till Today - An Interview with Anna Sokolow and her Former Dancers," Israel Dance 1978/79, pp. 10-15. Hebrew section.
*----. 1980. "Anna Sokolow. The Lyric Theatre and Israel," Israel Dance 1980, pp. 37-42.
MIT Folk Dance Club Israeli Catalogue. 1981. George Kirby and Larry Denenberg, eds. A catalogue of Israeli dances and recordings.
Mizhiritsky, Vladimir. "Bukhara Jews," Soviet Life, March 1979.
*Mlotek, E.G. 1954. in: The Field of Yiddish, 1, 179-95.
*----. 1965. in: The Field of Yiddish, 2, 232-52.
*----. 1964. in: For Max Weinreich, 209-28.
*Molho, M. 1960. Literatura Sefardita de Oriente.
*Mollov, Joyce. Articles on Jewish dance in The Village Voice, Ballet News, Arabesque, U.S. Information Service.
*----. 1982. "A Command to Dance," CORD Jewish Wedding Dance Conference.
*Myers, Therese. "Dancing on a Biblical Land," Dance Magazine, January, 1959, p.50-3,64-5,75-6,92.
*Nadel, A. 1923. in: Der Jude, 7, 227-36.
Nefesh Ami Soul of My People. Catalog. 1988. 1989. 1990.
*Neubauer, Florence. 1985. "The Pilgrimage Festivals of Ancient Israel: Dance as an Aspect of Ritual," Unpublished M.A. Thesis, Brigham Young University.
*Newman, Deena. Forthcoming. "The Ethiopian Eskista Dance in Israel," – M.A. thesis.
*Nikova, Rina. "Founding an Israeli Ballet." Jewish Observer and Middle East Review, Oct. 30, 1953, p. 16.
*Noy, Dov. 1969. in: Haifa Yorbukh, 5, 177-224.
*Oesterly, W.O.E., D.D. 1923. The Sacred Dance. University Press: Cambridge, England. Old Testament.
Page, Ralph. "Inbal – Israeli Dancers Bring U.S. a Biblical Treasure," Northern Junket, pp. 23-25.
Paisner, Nikki. 1966. "Folk Dancing Thru Europe – Israel," Viltis, vol. 26, Summer, 1966. p. 11.
*Palacin, A. de Larrea. 1952-54. Cancionero judío del Norte de Marruecos, 3 vols.
Pasternak, Velvel. 1974. Israel In Song. Tara Publications: New York. Hebrew songs and sheet music.
*Pelayo, M. 1945. in: Antología de poetas líricas castellanos, 9, 349-88.
Pill, Albert S. 19 . "The Early German-Jewish Settlers," Viltis.
----. 1954. "Lincoln and the Jews," Viltis, p. 14-15.
*Pipe, S.Z. 1971. Yidishe Folkslider fun Galitsye, ed. by D. and M. Noy.
Popkin, Herman. 1980. "Tribute to Fred Berk," Viltis, vol. 40, Sept-Nov 1980.
*Prager, M. 1956. Min ha-Mezhar Karati.
*Prevots, Naima. 1985. "Benjamin Zemach: Social Content," Proceedings of the 8th Annual Conference of the Society of Dance History Scholars, February, 1985, pp. 166-175.
*----. Forthcoming. Patterns in the Sun: Los Angeles and American Concert Dance, 1915-1937. Contains chapter on Benjamin Zemach.
*Prilutski, N. 1911-13. Yidishe Folkslider, 2 vols.
*Puretz, Susan, Ph.D. "Israeli Folk Dance - An International Mosaic," Viltis, December, 1974.
*----. "Dancing Through Israel," Jewish Life, Summer, 1974.
*----. "An Israeli Folk Dance Odyssey," Pioneer Woman, September, 1974.
----. "Israeli Folk Dance - Where It's Been and Where It's Going," Let's Dance, 1974.
*----. "Zvi Friedhaber and the Jewish Dance Archives," Hora, Fall, 1976, Ruth Goodman, ed. Reprinted in Machol Ha'am, Fred Berk, compiler. 1978.
*----. "Kurdish Wedding Celebration Israeli Style," The Chronicle Review. Reprinted in Hora, Ruth Goodman, ed.
*Rabinovitch, I. 1952. Of Jewish Music . . .
*Rappaport, S. 1918-1919. Aus dem religioesen Leben der Ostjuden, Der Jude, III, pp. 79-88, 121-126, 163-169, 219-228. Berlin.
*----. 1932. "Seuchenhochzeiten," Juedisches Jahrbuch fur Oesterreich, pp. 174-188.
*Ratzaby, Y. 1958. in: Yeda-Am, vol. 5, 85-89.
*Rieger, P. see: Vogelstein, H.
Reimer-Stickler, Susan. "Jewish Dance: A Troubled Ecstasy," Response, pp. 63-68, Winter, 1974-1975.
*Rivkind, Yitzhak. 1960. Klezmorim Jewish Folk Musicians: A Study in Cultural History (sections on Joker's Dance, Bride's Dance, Relatives' Arrival Dance, Mitzvah Dance). Futuro Press: New York.
*Rivlin, Y.Y. 1959. Shirat Yehudei ha-Targum.
*"Robbins Brought to Israel." New York Times, April 1952.
*Rosen, Naum. "The New Jewish Dance in America." Dance Observer, June 1934, p. 51.
*Rosen, Sherry. 1968. "The Story of Jewish Dance," Viltis, vol 27.
----. "The Middle Ages," Machol Ha'am - Dance of the Jewish People, Fred Berk, ed. American Zionist Youth Foundation: New York. History.
*Roth, Cecil. 1946. The History of the Jews of Italy. Jewish Publication Society of America: Philadelphia.
*----. 1959. The Jews in the Renaissance. Jewish Publication Society of America: Philadelphia.
*Chochem, Corinne and Roth, Muriel. 1946. Palestine Dances! Behrman House: New York. Jewish songs, sheet music, and dances of America and Palestine.
Rothenberg, Anna Shomer. 1928. Songs Heard in Palestine. Bloch Publishing Company: New York. Hebrew and Yiddish songs and sheet music.
*Rothmuller, Aron Marko. 1960. The Music of the Jew. A.S. Barnes and Company, Inc.: New York.
*Rozentsvayg, A. 1934. Sotsyale Diferentsyatsye inem Yidishen Folklorlid.
*Rubin, R. 1950. A Treasury of Jewish Folksong.
*----. 1963. Voices of People.
*----. 1965. Jewish Folksongs in Yiddish and English.
*----. 1968. in: Tatzlil, 8, 39-48.
Sachs, Kurt. 1937. World History of the Dance. W.W. Norton & Company, Inc.: New York.
*Sadan, D. 1948. in: Yeda-Am, vol. 1, no. 2, 33-35.
*----. 1949. in: Yeda-Am, vols. 3-4, 30-32.
*----. 1950. in: Yeda-Am, vols. 5-6, 37-39.
*----. 1951. in: Yeda-Am, vols. 7-8, 39-41.
*Salmen, Walter. 1979-1980. "Concerning an Iconography of Women in Ancient Israel who Celebrated Using Music," Orbis Musicae 7: 37-42. In German. Contains reference to dance.
Sapoznik, Henry. "Klezmer Music," Der Yidisher Caravan. No editor given. Undated. Article.
*Sasson, Jack M. 1973. "The Worship of the Golden Calf," in Orient and Occident: Essays Presented to Cyrus H. Gordon on the Occasion of his Sixty-fifth Birthday, Harry A. Hoffner, Jr., ed., pp. 151-159. Butzon and Berker: Kevelaer. Contains reference to dance.
*Schechter, S. 1945. Studies in Judaism. Philadelphia.
*Schefler, Joan K. "Anna Sokolow in Israel," Tarbut, Spring, 1974.
*Schwarz, J. 1852. Das Heilige Land. Frankfurt a/M.
*Schwarzbaum, Ch. 1968. Studies in Jewish and World Folklore, 409-17.
*Seculets, E. 1959. Yidishe Folkslider.
Seid, Marsha.
*Sendrey, Alfred. 1951. Bibliography of Jewish Music. Columbia University Press: New York. Entries on dance.
*----. 1969. "Dance in Ancient Israel," pp. 441-473 in Music in Ancient Israel. Vision Press: London.
*----. 1970. The Music of the Jews in the Diaspora. New York.
*Shai, Donna. 1978. "The Traditional Kurdish Wedding: An Occasion to Renew Folk Songs," Dukhan 11: 35-41. In Hebrew. Contains reference to dance.
*Shapiro, Sraya. "Yardena Cohen." Jerusalem Post, undated.
*Sharvit, Uri. 1977. The Tradition of Jewish Communities in Song and Dance, – guidebook for television film. Ministry of Education.
*----. 1981. "On the Role of Arts and Artistic Concepts in the Tradition of Yemenite Jewry," Pe'amim 10. Contains reference to dance.
*Shiloah, A. 1970. in: Folklore Research Center Studies, 1, 349-68.
*Shiloah, Amnon and Eric Cohen. 1982. "Dynamics of Change in the Music of Middle Eastern Ethnic Groups in Israel," Pe'amim 12:3-26. In Hebrew.
*Eshkol, Noa, with Shmuel Zeidel, Tirza Sapir, and Michal Shoshani. 1972. Folk Dances of Israel: The Yemenite Dance - 142 Steps. The Movement Notation Society: Holon, Israel.
*----. 1974. Debka: Arab and Israeli Folk Dance. The Movement Notation Society: Holon, Israel.
Siller, Phil. 19 . "Israeli Folk Dance Workshop," Viltis, vol. , p. 14.
*Silman, K.Y. 1928. Lekhu Nerannenah.
*Simon, A.I. 1947. The Songs of the Jews of Cochin.
Simonsohn, Shlomo. 1972. Chapter on Italy, pp. 200-212 of Jewish Art and Civilization, vol.1, Geoffrey Wigoder, ed. Weidenfeld and Nicolson: Jerusalem and Switzerland.
Skorr, Michael. 1968. Songs and Dances of the Israeli. Hebrew and Yiddish songs and sheet music.
*Skuditski, Z. 1933-36. Folklor-Lider, ed. by M. Viner, 2 vols.
Slobin, Mark. "... a few words about the Yiddish theater," Der Yidisher Caravan. No editor given. Undated. Article.
*----, ed. and translator. 1982. Old Jewish Jolk Music: The Collections and Writings of Moshe Beregovski. University of Pennsylvania Press: Philadelphia. Contains reference to dance, pp. 530-548.
Stahler, Jim and Smith, Steve. 19 . Israeli And Jewish Folk Dance List. By the authors.
Sorell, Walter. "Dancing in Israel." Dance Magazine, Feb. 1949, pp. 12-17. Interview with Gertrud Kraus.
Sorensen, Trudi. "Book Review – Jews Are A Dancing People, by Florence Freehof," Let's Dance, October, 1955.
Sowden, Dora. "Israel's Leap into Dance." Ariel Magazine, No. 30, 1972.
*Spector, Joahanna. Numerous books, articles, and 5 documentary films on Middle Eastern and Asian Jewish cultures and music including:

*----. 1955. in: Yeda-Am, vol. 3, 101-3.
*----. 1956. in: Yeda-Am, vol. 4, 24-28.
*----. 1958. in: Reconstructionist, 24, 11-16.
*----. 1960. in: Studies in Biblical and Jewish Folklore, 225-84.
*----. 1960. "Bridal Songs from San'a, Yemen."
*----. 1965. Samaritan Chant.
*----. 1966. Musical Tradition and Innovation in Central Asia.
*----. Undated. Jews of Yemen: A Vanishing Culture." Documentary.
Spitler, Lucille. "Some Costumes of Palestine," Let's Dance, October, 1948.
*Squires, Pamela. 1977. "Kurdish Jewish Dancing." M.A. Thesis. Reprinted by Histadrut's Folk Dance Department. Pamphlet on Kurdish folk dance.
Stahler, Jim and Smith, Steve. 19 . Israeli And Jewish Folk Dance List. By the authors.
*Standard Jewish Encyclopedia, The. (New, Revised Edition) 1966. Doubleday & Company, Inc.: Garden City, N.Y. p. 526.
*Staub, Shalom. 1976. "A Man Has Brains Until He Gets Up To Dance," Israel Dance Annual '75, Giora Manor, ed. Tel Aviv: Israel. Dances of Yemenite Jewish men.
*----. 1977. "Just An Echo?," Israel Dance Annual '76, Giora Manor, ed, 1976, Tel Aviv: Israel. Dances of Yemenite Jewish women.
*----. 1978. "An Inquiry into the Nature of Yemenite Jewish Dance," CORD Dance Research Annual 9.
*----. 1978. "The Yemenite Jewish Dance: An Anthropological Perspective," – Master's Thesis. Wesleyan University.
*----. 1979. "A Review of the Literature and a Selective Bibliography of Yemenite Jewish Folklore and Ethnology with Special Emphasis on Dance and Music, 1893-1978," Jewish Folklore and Ethnology Newsletter, Spring, 1979.
*----. 1981. "Yemenite Jewish Dance Questionnaire: On the Relationship Between Dance and Music," Jewish Folklore and Ethnology Newsletter 4(1-2): 28-29.
*----. 1981. "General Trends in the Folklore Literature and a Review of Research on Yemenite Jewish Dance," Jewish Folklore and Ethnology Newsletter 4: 3-4.
*----. 1983. "Review of A Treasury of Jewish Yemenite Chants, by Yihiel Adaqi and Uri Sharvit," Ethnomusicology 27: 3.
*----. 1985. "A Folkloristic Study of Ethnic Boundaries: The Case of Yemeni Muslims in New York City," – Unpublished Ph.D. dissertation. University of Pennsylvania. Contains comparative reference to Yemeni Jewish and Muslim dance.
*----. 1986. "Repertoire, Values, and Meaning in the Wedding Dances of a Yemenite Jewish Village in Israel," Dance Research Journal 17(2)/18(1).
*----. Forthcoming. "Repertoire, Changing Values, and Social Meaning in the Dance Tradition of a Yemenite Jewish Village in Israel," Living Tradition: Jewish Folk Creativity and Cultural Survival, Yael Zerubavel, ed.
*----. Forthcoming. "Folklore and Authenticity: A Myopic Marriage in Public Sector Programs," The Conservation of Culture: Folklorists and the Public Sector, Burt Feintuch, ed. University of Kentucky Press. Contains reference to the public presentation and perception of Yemeni Jewish dance in Israel.
Staub, Shalom and Musello, Chris. "Network Analysis and the Ethnographic Study of Dance: American Israeli Folk Dancing," Jewish Folklore and Ethnology, vol. 8, no. 3-4, 1986.
*Sturman, Rivka. 1962. Ten Folk Dances for all Ages. Education and Culture Centre of the General Federation of Labour-Histadrut: Tel Aviv. In Hebrew.
----. 1963. "Is There an Israeli Folk Dance?" Viltis, vol. 23, pp. 5-6.
*----. "Rikodai Am B'Eretz" Israeli Folk Dance. Journal of Kibbutz Ein Harod, Dec. 22, 1970; Dec. 26, 1972.
*----. 1962. 'Asarah Rikude 'Am le-Chag U-mo'ed. Education and Culture Centre of the General Federation of Labour-Histadrut: Tel Aviv. In Hebrew.
----. 1963. "Folkdancers in the U.S. and Canada," Viltis, vol. 23, pp. 16-17.
----. 19 . Rikud am Chadashim. In Hebrew and English. Descriptions for Israeli folk dances.
*----. Article in Viltis, vol. 14, March 1959.
----. 1965. "From Rivka Sturman," Viltis, vol. 25, p. 7.
*----. Entries from unpublished diaries of 1944, 1947, 1950-51, 1965, 1972.
*Stutschewsky, Joachim Y. Stutshevski. 1958. Folklor Musicali shel Yehudei Mizrach Eiropah Folklore Music of Eastern European Jews. A. Bloch Publishers: Tel Aviv.
*----. 1959. Ha-Kleizmerim, Toledoteihem, Orach Chayyeihem vi-Yzhiroteihem Klezmorim, History, Folklore and Compositions. Bialik Institute: Jerusalem.
*Tarmo, Yehudah. 1968. The Daliah Festival. Produced in Hollywood. 28 minutes, color film.
*Terry, Walter. "Contribution of Modern Dance to New Dance of Palestine." New York Herald Tribune, Nov. 23, 1947.
*----. "Arab-Jewish Cultural Bonds are Found in New Palestine Dances." New York Herald Tribune, Feb. 1, 1948.
*----. "Gurit Kadman's Work at Daliah Festivals." New York Herald Tribune, Feb. 1, 1948.
Tikva T-80, Israeli Folk Dance Festival. Enclosed booklet.
Tikva T 98, Dance With Rivka. Enclosed booklet.
Tikva T 100, Debka. Enclosed booklet.
Tikva T 104, Dance for Fun. Enclosed booklet.
Tikva T 117, Potpourri. Enclosed booklet.
Tikva T 138, Rikuday-am. Enclosed booklet.
Tikva T 131, Greek Folk Dance Party. Enclosed booklet.
Tikva T 140, Panorama. Enclosed booklet.
Tikva T 142, New Folk Dances of Israel. Enclosed booklet.
Universal Jewish Encyclopedia, The, vol III. 1941. The Universal Jewish Encyclopedia, Inc.: New York. pp. 455-463.
*Uziel, B. 1954. in: Yeda-Am, vol. 2, 75f, 172-7.
*----. 1959. in: Le Judaïsme Sephardi, 18, 769-99.
Uziel, Danny, and Jason, Edith. 1983. "Historical and Ethnic Culture Tour of Israel," Viltis, vol. 43, May, 1983, p. 35.
Viltis, vol. 8, January-February, 1950.
----, vol. 22, 1962, pp. 16-17. "In Clog-Time Tune Setting."
*Vinaver, Ch. 1951. in: Commentary, 2, 85-87.
*Vizonsky, Nathan. 19 . Jewish Folk Dance.
*----. 1942. Ten Jewish Folk Dances. Labor World Press: Chicago.
*----. Rikud Ethni B'Yisrael Ethnic Dance in Israel, No. 1: May, 1977; No. 2: September, 1977. Israeli Ethnic Dance Project, Histadrut: Tel Aviv. In Hebrew.
*Vogelstein, H. 1895. Geschichte der Juden in Rom, I-II. Berlin.
Washington's Annual Memorial Day Israeli Folkdance Weekend. Jewish Songs and Dances.
*Weinreich, U. 1950. in: Yivo Bleter, 34, 282-8.
*Weinreich, U. & B. 1959. Yiddish Language and Folklore, nos. 294-347 (bibl.).
Weisburd, Ira. 1983. Harishon: Songs and Dances of Israel. By the author: Deerfield Beach, Florida. Descriptions for Israeli folk dances.
*Weissenberg, D. 1908. Die Kaukasischen Bergjuden, MZJV, 4.
*Weissenberg, S. 1905. Eine juedische Hochzeit in Suedrussland, MZJV, XV, pp. 59-74.
*Werner, E. 1944. in: HJS, 6, 175-88.
*----. 1949. in: L. Finkelstein (ed.), The Jews, 2, 950-83.
*----. 1954. in: Grove, Dict, 4, 615-36.
*----. 1959. The Sacred Bridge.
*----. 1968. From Generation to Generation; Studies in Jewish Musical Tradition.
West, Grace. "Hava Nirkedana Hora! Come let us dance a hora!," "Sukkot – The Festival of Booths," "Advocate of 'Live' Folk Music," Let's Dance!, August, 1955.
*Wiener, L. 1898. in: Germanica, 2, 1-26, 33-59.
Wigoder, Geoffrey, ed. 1972. Jewish Art and Civilization, vol.1, chapter on Italy by Shlomo Simonsohn, pp. 200-212. Weidenfeld and Nicolson: Jerusalem and Switzerland.
*Wolf, A. 1908. Fahrende Leute bei den Juden, MZJV, 3-4, pp. 89-96, 150-156.
Worldtone Music, Inc. 1976. Israeli Folk Dance Records. Record catalog.
----. 1977. Israeli Folk Dance Records. Record catalog.
*Yaari, A. 1960. in: KS, 35, 109-26.
*----. 1961. in: KS, 36, 264-72 (bibl. on Badchanim.
Yakovee, Israel. undated. The Jews of Yemen – Folklore and Dance. Van Nuys, California. Record and dance descriptions.
----. 1988?. The Yemenite Diaspora. Lecture and video tape presented at the University of Texas at Austin Middle Eastern Center.
----. 1989. Dance Notations Booklet "Finjan." By the author: Maliby, California. Descriptions for Israeli folk dances.
----. 1989. "History of the Jews in Yemen," Viltis, vol. 49, September, 1989, p. 10.
----. 1989. "Yemenite Jewish Folklore & Dance," Viltis, vol. 49, September, 1989, p. 11.
*Zehava, Ruth. 1950. Jewish Dances. Kilography: Los Angeles.
*Zeitlin, Steven J. 1982. "The Wedding Dance," in: A Celebration of American Family Folklore: Tales and Traditions from the Smithsonian Collection, Steven J. Zeitlin, Amy J. Kotkin, and Holly Cutting Baker, eds., pp. 213-221. Pantheon: New York.
Zemach, Benjamin. "The Beginning of Jewish Dancing," The Jewish Dance, Fred Berk, ed. 1960. Exposition Press: New York. Reprinted from the Yidischer Cultur, February, 1940. Article.
Zhilis, Meiluté. 19 . "Festival of Jewish Arts," Viltis, vol.
*Zoller, I. 1926. Theater und Tanz in den italienischen Ghettos, Menora Juedisches Familienblatt fur Wissenschaft und Literature IV, pp. 596-598.

---

DOCUMENTS

---

This page © 2018 by Ron Houston.
Please do not copy any part of this page without including this copyright notice.
Please do not copy small portions out of context.
Please do not copy large portions without permission from Ron Houston.

---