Information: A dance.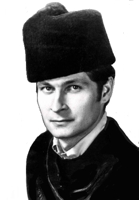 Sarakinskoto is essentially a "Pajduško" type, although the limping sensation is created by a ratio of 3:4 (7/16) rather than the more common 2:3 (5/16). A somewhat different, ten-measure version of this dance is described by Dennis Boxell in his notes to the Folkraft album listed below.
Translation: Sarakinskoto refers to the village of Sarakina near Thessalonika.
Pronunciation: sah-rah-KEEN-skoh-toh
Region: Greek Macedonia
Meter: 7/8
Rhythm: 3 + 2 + 2 – dancers' counts 1 & uh 2 & 3 &
Music: Folkraft LP – 24 Macedonian Folk Dances, Vol. II, Side A, Band 6
Formation: Men and women in a mixed, open circle with male leader at right; or, men and women in separate open circles, each with its own leader on the right, the men's circle outside (behind) the women's.
Steps and Style: Based on men's styling. Women do the same steps, but never lift free leg high or cross it in front of weight-bearing foot. In general, they hold their feet and legs closer together and the free foot is often kept beneath the body.
Note: Presented by Bob Leibman.