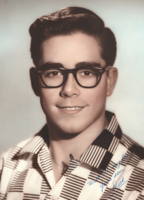 Dick folk danced a few times in 1955 in his small hometown of Richland, Washington, but it wasn't until several years later, while in the United States Navy stationed in San Diego, California, that he really got hooked. He danced in San Diego with the Cabrillo Folk Dancers and the San Diego Folkdancers, and did his first performing there with Dolina Cigany and Vyts Beliajus' Viltis Dancers. In 1960, he received a Folk Dance Federation of California, South, scholarship to the Santa Barbara Folk Dance Conference. Later that year, he was asked to teach a Federation Workshop in Long Beach. That was the beginning of his folk dance teaching career.
Dick was well known internationally as a folk dance instructor. He taught in over 100 cities in the United States and Canada and taught Balkan dances to hundreds of Chinese folk dancers in Taiwan, Hong Kong, and Kowloon China.
Dick's unique teaching style, humorous presentation, ability to accurately convey not only the steps but, more importantly, the style of many varied nationalities, and feeling for the learning process, made him a much sought after teacher for workshops, seminars, and camps.
The sound movies and stereo slides he took in Bulgaria, Romania, and Yugoslavia were an entertaining source of folkloric research material–especially those of the Koprivštica Festival during Bulgaria's 1300th anniversary and Romania's Tismana Festival in 1981.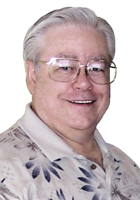 As one of this country's fine folk dance performers, Dick was seen on television in California, Colorado, and Oklahoma – at times directing his own groups for these shows. He appeared as a Greek dancer in the Hollywood film for television "Star Maker." He was a performer with the famed AMAN Folk Ensemble, dancing in Croatian, Bulgarian, and Romanian suites. His list of performing credits included such groups as Betyárok (Hungarian), Boulder Folk Ensemble (Macedonian), Dolina Cygany (Polish, Russian, and Serbian), Gandy Dancers (Hungarian, Ukrainian, and Scandinavian), Gitmek (Turkish), GTV D'Oberlandlers (Bavarian Schuhplattlers), Village Dancers (Persian), and Viltis Dancers (Lithuanian).
His other activities and accomplishments were numerous. Active in a leadership roll, Dick held office in several folk dance groups as well as in the Folk Dance Federation of California, South, and was active on the staffs of the Santa Barbara Folk Dance Conference, San Diego State University Folk Dance Conference. He held the offices in the Federation of President, Director of Extension, Parliamentarian, and chairperson of several committees, including Costume, Directory, Finance, Nominating, Special Publications, and Standard Operating Procedures. Dick was the first editor of Folk Dance Scene, Southern California's folk dance news magazine. Dick also was a staff artist for the Viltis Folklore Magazine. He wrote the chapter on Yugoslav Folk Dancing in the book from Doubleday, International Folk Dancing U.S.A., compiled by Betty Casey. Dick organized several folk dance functions and was co-director of the successful Holiday Camp folk dance conference with Diki Shields in the mountains of Southern California. In addition, Dick served on judging committees on Greek folk dance for the Western Diocese of the Greek Orthodox Church of America. He also was elected to the position of Membership Chairman of the Colorado Folk Arts Council, serving with Vyts Beliajus.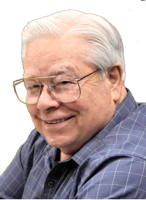 Dick taught at many folk dance centers in both northern and southern California, including Ashkenaz, Café AMAN, Cafe Ămi, Cafe Danssa, Calliope's, Finjan, Gypsy Camp, Horo, The Intersection, The Museum, Plaka, Red Mill House, Scorpio's, Theo's, The Threshing Floor, Veselo Selo, and Zorbas.

Traveling with his wife, Carol (née Meyer), Dick also taught folk dances on one of Rae Tauber's OPA! Folklore Tours through Bulgaria (during it's 1,300th anniversary celebration), Romania, and Yugoslavia, and on one of Mel Mann's Dance on the Water cruises to Alaska.
Dick and Carol moved from Southern California to Colorado's front range in the mid-1990s.
In 2014, Dick received the National Folk Dance Organization U.S.A. "Preserving Our Heritage Award" for a 'lifetime of achievement in folk dance and folk arts', and also the San Antonio Folk Dance Festival "National Dance Award" 'in recognition of contributions to folk dancing in Texas and in the United States'. Also, in 2014, he taught a "Dances for All Ages" class at the Stockton Folk Dance Camp. In 2017, Marshall Cates, outgoing president of the Folk Dance Federation of California, South, Inc., presented Dick with a Service Award 'in appreciation of decades of dedication and service'. In 2020, Dick received the "Southern California Lifetime Achievement Award" at the Laguna Folk Dance Festival for his "significant contribution to the International Folk Dance community."
Carol passed away from cancer in 2013, and, in 2021, Dick moved to Maui, Hawaii.